Symphonic Acoustics has unveiled the Dual 2X8V Ultra High-end Studio Monitor loudspeaker.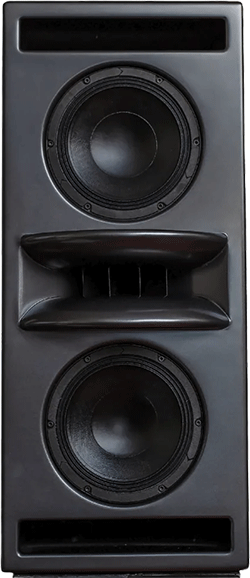 'Our Dual 8 system 2X8V monitors are perfect for rooms that require speakers capable of delivering large format sound pressure levels, but in a smaller form factor,' says Symphonic Acoustics founding partner, PK Pandey. 'We worked in close collaboration with George Augspurger, WSDG's John Storyk, engineer Renato Cipriano and REDI Acoustics throughout the design process, and we feel that we have achieved the perfect balance of form and function in a cabinet that is just 13-inch wide.'
The 2X8V monitoring system is loaded with two 8-inch drivers and HF horn, and currently ships with a DSP package that can be customised and tuned to accommodate most listening environments as a primary monitoring system. While the 2X8V features proprietary designs in collaboration with George Augspurger, Symphonic Acoustics has curated a power and DSP package from select manufacturers to create a best-in-class monitoring system.
'During the testing phase we evaluated dozens of amplification and DSP systems, and at the end of the day, we wanted to work with the companies that we considered to be the most innovative and responsive to our needs,' Pandey explains.
The sound signature of the 2X8V features an extended bass response, punchy midrange and an extremely smooth high end. The midrange response is the result of a refined horn design. 'We are using a combination of different high-quality manufacturing materials and have made improvements in internal cabinetry design – particularly, how the horn is constructed,' says Pandey. 'Also, in close collaboration with George Augspurger, we made refinements to the cabinet while improving horn materialisations. This has resulted in improved sonic performance, with increased cabinet stability.'
The 2X8V is available in both high gloss and matte finishes, and in several colours including the signature metallic grey and copper. Symphonic is also able to formulate custom colours to suit the aesthetics of any given environment and can facilitate soffit mounting if required.
The Symphonic Acoustics 2X8V complements the existing range of Symphonic Acoustics large-format monitors, which are installed in Paul Epworth's Church Studios, Ann Mincieli's Jungle City Studios, J Cole's Dreamville and other facilities.