Finnish loudspeaker manufacturer Amphion has made a 'significant' upgrade to the FlexBase25 stereo bass extension and management system for professional recording and project studios.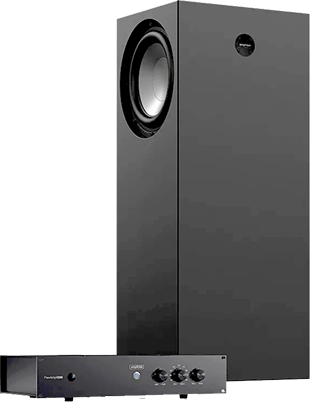 Boasting wide adjustment and a separate LFE channel input, FlexBase25 claims 1.4kW power. The key enhancement is its new amplifier offering 700W from each of two channels – more than double that of its predecessor – as well as improved headroom and lower distortion across its frequency range. Upgraded control parameters allow a wide range of adjustment possibilities over crossover frequency (35-260Hz) and subwoofer level as well as the mono-stereo spread, making FlexBase25 flexible and intuitive to adjust.
'The FlexBase25 was designed for a complete, synergistic relationship with a pair of monitors to create a three-way full-range system that would truly enhance any musical experience,' says Amphion founder and CEO, Anssi Hyvönen. 'The improvements that we have made to it give our users total control over the sound and maximum impact in the low-end. This gives creators the ability to dial-in to emphasise the vibe and feel of a track while writing and producing or tune for a transparent and analytical response to ensure precision and accuracy while mixing and mastering.'
Although FlexBase25 is optimised for use with the existing family of Amphion's studio monitors, it is also compatible with speaker systems from other manufacturers. The improved FlexBase25 is shipping now, at US$4,750.
More: https://amphion.fi