Boutique UK audio manufacturer MasterSounds has launched the Clarity audio system, designed and developed in collaboration with leading audio manufacturer TPI.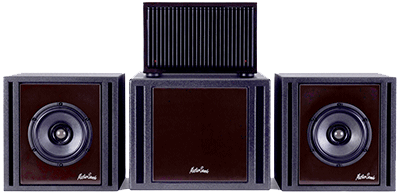 The Clarity system comprises the Cube 6 loudspeaker, PM 160 Power Module amplifier and Sub 8 passive subwoofer, for home, studio and DJ monitoring.
'The design ethos behind Clarity is simplicity, versatility and flexibility, offering a beautifully open and natural soundstage in a compact and visually attractive package,' explains MasterSounds' founder, Ryan Shaw. 'Each of the three key elements that make up the Clarity system has been expertly designed to integrate perfectly with one another, in a no-compromise audio solution.'
The compact Cube 6 loudspeaker is fitted with a custom 6' full range point source TPI driver, delivering open, transparent and clear sound. Amplification is handled by the PM 160 Power Module, where dual-mono linear topology and exclusive TPI circuit design provides a true 320Wrms of power to the Cube 6 loudspeakers and Sub 8 subwoofer. The Sub 8 features a custom carbon fibre 8-inch dual-voice-coil driver, and TPI exclusive band-pass design, allowing flexible room placement and powerful extended output, producing musical and ultra-controlled bass. The Cube 6 and Sub 8 feature composite front panels, polished and engraved by TPI, with the PM 160's outer sleeve crafted and polished in the same material to present a united aesthetic.
Clarity has been conceived, engineered and manufactured by hand by TPI at its Leicester facility. 'Clarity has been designed to allow maximum flexibility and audio performance for its users. Premium quality components and meticulous engineering make Clarity the obvious choice for DJs, producers and music lovers,' comments TPI CEO, Giles Smith.
'All the parts of our Clarity system are built for perfect symbiosis with one another, removing the age-old problem of system matching headaches, even down to us supplying the correct inter-connecting leads. Add a chosen preamplifier or DJ mixer, and enjoy a wonderful audio experience,' Shaw concludes.
More: www.mastersounds.co.uk