Focal Professional has unveiled a new flagship audio monitor, the Trio11 Be.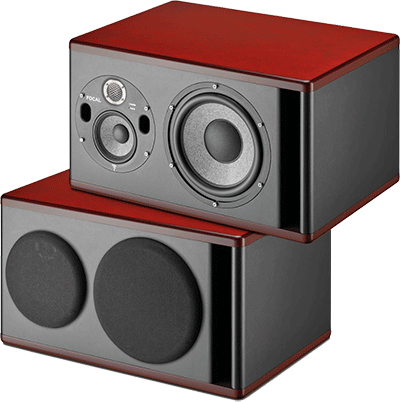 The Trio11 Be feature a 5-inch midrange, a 10-inch subwoofer, and Focal's signature pure Beryllium inverted dome tweeter. In addition to new drivers, the loudspeaker uses the brand's latest acoustic and electronic technologies to improve distortion performance. TMD (Tuned Mass Damper) technology surrounding the 5-inch driver offers more control and less distortion; NIC (Neutral Inductance Circuit) technology creates a stabilised magnetic flux, and optimised vents promote dynamic control and bass definition. The high excursion gives the speaker driver linearity.
Trio11 Be combines a three-way monitor and a two-way monitor, which makes it possible to check the sound quality of the mix by using Focus Mode that is remote controlled by a foot pedal. Because of the class-G amplification used on the midrange and the subwoofer, Trio11 Be delivers a high SPL -118dB at 1m- and a bandwidth of 30 Hz-40 kHz.
The pure Beryllium inverted dome tweeter is capable of covering five octaves from 1kHz to 40kHz. The 10-inch subwoofer's 'W' sandwich cone enables optimisation of the frequency response thanks to precise control of the rigidity, lightness, and damping.
The aluminium baffle incorporating the tweeter and woofer is adjustable through 360°, in 90° increments, allowing Trio11 Be can be used either vertically or horizontally. This function makes it possible to optimize the monitor's performance based on its positioning in the room and the room acoustics.
The cabinet, developed and manufactured by Focal in its cabinetry workshop in France, consists of two side panels and a body in MDF measuring between 21mm and 30mm thick. Trio11 Be has two side panels in a natural dark red burr-ash veneer and a black central body, for an aesthetic rendering that is also discreet and hardwearing.
The Trio11 Be street price is US$3,999 each, with availability set for March 2019.
More: www.focal.com