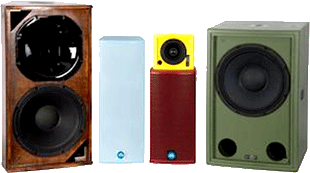 Renkus-Heinz has announced its T Series of professional loudspeakers for installed and live sound applications.
The next generation of the company's TRX Series incorporates redesigned HF and LF drivers, and is designed for a wide range of installed sound applications, including houses of worship, performing arts centres, transportation hubs, museums, and other public spaces. Available in both powered (TA Series) and passive (TX Series) models, T Series loudspeakers will be built to order with a variety of horn pattern for optimal coverage control, and will be fully customisable, with Renkus-Heinz custom colour matching and weather resistant options.
All T Series models incorporate the latest generation of Complex Conic Horns, with optimised drivers to provide clean, natural sound and tight pattern control. Unlike conventional loudspeaker designs, Complex Conic horns provide consistent beamwidth over a wider frequency range. And as with all Renkus-Heinz products, T Series loudspeakers are backed by worldwide customer support.
Renkus-Heinz T Series loudspeakers will be shipping in Spring 2017.
More: www.renkus-heinz.com