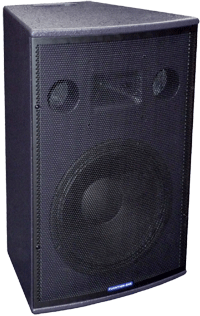 The F1201 is the latest addition to Funktion-One's small speaker range.
Designed as as a standalone PA or for use in small clubs and bars, the F1201 uses a 12-inch LF and 1-inch compression driver, and is suited for use with Infrabass 218 and F121 bass enclosures where low bass extension is needed.
The trapezoid shape of the cabinet combined with an HF horn that can be rotated through 90° facilitates horizontal or vertical use, as well as being part of horizontal and vertical arrays for larger dispersion.
Key features:
· Compact enclosure
· Wide dispersion
· 12-inch and 1-inch drivers optimised
· High sensitivity
· Passive crossover
· Trapezoid shape and rotatable
· M8 mounting and attachment
· Integral pole mount

See also:
More: www.funktion-one.com