Previewed at ISE 2010, the Genelec 4000 Series of two-way active loudspeakers are now available.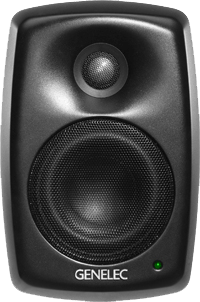 Promising 'the same high-level performance as the company's studio monitors, but with additional features specifically designed for the system integration market', the monitors represent the company's first move into the commercial and professional installation market sector Genelec is also working towards expanding its professional A/V market presence.
Both of the models in the 4000 Series (4020A and 4030A) use the proprietary Minimum Diffraction Coaxial (MDC) mid/high driver technology and Directivity Control Waveguide (DCW), which results from blending the new MDC driver surface with the enclosure's front shape to provide extremely accurate control of directivity. This gives a particularly flat on-axis and off-axis frequency response.
The 4020 and 4030 are fitted with Phoenix screw terminals, common in the A/V sector. In-built protection circuitry ensurea reliability of the loudspeaker system in all operating conditions, as drivers are electronically protected from signal peaks and misuse of the system. This single-assembly combination chassis gives a compact and powerful amplified loudspeaker system that is easy to install and can be discreetly integrated into end-user environments of all types and design.
The Room Response controls, including calibrated bass tilt, treble tilt and bass roll-off, optimise the loudspeaker's response to different acoustical environments. Mounting is also simple: the integrated support points Omnimount 20.5 series hardware on the enclosure back panel and the 3/8-inch UNC threaded hole at the base of the enclosure, combined with the wide variety of mounting options and accessories available from Genelec.
More: www.genelec.com