RCF has added Compact C to its Compact loudspeaker line, featuring purpose-designed transducers, an advanced crossover and a constant directivity waveguide.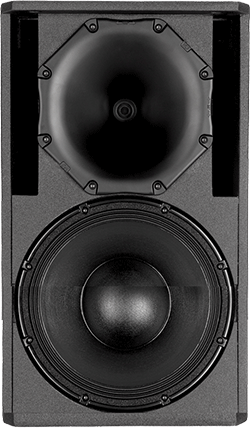 With applications ranging from sports halls to nightclubs, corporate spaces, and performance venues, Compact C is available in two sizes, with 12-inch and 15-inch woofers. Both Compact C32 and C 45 can be used either in vertical or horizontal orientations. When mounted horizontally, the horn is rotated through 90°. Each model can be flown, wall- or truss-mounted using the multiple M8 and M10 threaded inserts and optional accessories.
The waveguide design allows accurate directional control of Compact C loudspeakers. In difficult acoustic environments, intelligibility is significantly increased. Using the optional HN-Kit Compact C 32 C 45 accessory, installers can replace the horn with two different horns and change directivity to 100° x 25° or 60° x 25°.
RCF transducers feature advanced materials such as neodymium magnets and pure titanium diaphragms. Both drivers and woofers are designed by RCF in Italy for maximum reliability and perfectly matched components. The internal crossover frequency is set at a lower frequency than normal, resulting in a clear and accurate vocal reproduction with dynamic, active MOSFET protection.
Compact C models are suited to both background and foreground music applications.
More: www.rcf.it