Optimal Audio's Cuboid is a series of full-range, two-way passive loudspeakers designed for short-to-medium throw applications, claiming 'rich and detailed sound with punch and precision, at a cost competitive price point'.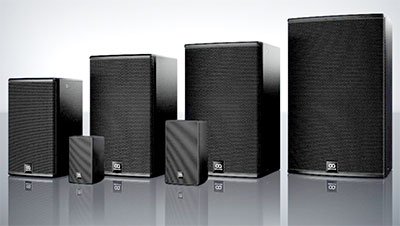 Comprising a 3-inch, 5-inch, 8-inch, 10-inch, 12-inch and 15-inch models, the Cuboid 3 and Cuboid 5 feature ABS plastic cabinets and painted aluminium grilles, while the Cuboid 8, 10, 12 and 15 feature wooden cabinets with stainless steel grilles, and also benefit from a user-rotatable horn for consistent coverage in either plane.
The new Cuboid enclosure design provides a professional look, with flexible mounting hardware providing a clean and simple installation. Each loudspeaker provides an impressive bass and mid-band with clarity of vocal and high note projection.
For enhanced bass performance these models can be paired with the Optimal Sub Series, and the SmartAmp series will provide optimal sound settings as well as limiters to protect the drivers when playing at higher sound levels. In addition, a ZonePad and WebApp makes system set up a and end-user control simple and intuitive.
'These additions open the brand to additional indoor and outdoor applications with sound quality that will delight,' says Optimal Managing Director' Dom Harter. 'When coupled with the Zone series and the WebApp, setting up a system and end-user control is then also simple and intuitive.'
More: https://optimal-audio.co.uk/products/loudspeakers/cuboid