JBL has added eight loudspeakers to its Control Contractor line.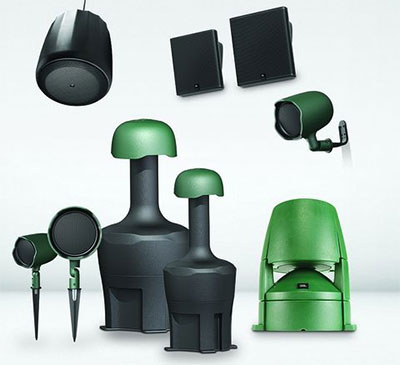 Intended for rooms with open-architecture ceilings and live spaces, the Control 68HP High-Power Pendant Loudspeaker provides high output, high power handling, superior clarity and consistent coverage.
Accompanying this, the SLP 12/T and 14/T Sleek, Low-Profile On-Wall Loudspeakers are full-range devices promising 'superior sound' and broad, consistent coverage in a sleek, low-profile enclosure, using a powerful 3-inch or 4-inch driver respectively..
The GSF3 and GSF6 Garden Stake Landscape Loudspeakers are compact, weather-resistant landscape loudspeakers, combining fidelity and wide coverage using a coaxial 3-inch or 6.5-inch driver. Designed to augment the low-frequency performance of GSF full-range loudspeakers, the GSB8 and GSB12 Garden In-Ground Landscape Subwoofers used 8-inch and 12-inch drivers.
The Control 89MS Above-Ground Landscape Subwoofer, meanwhile, is intended to augmenting the low-frequency performance of JBL Control 80 landscape speakers for rich, full-range sound for lawn areas.