FrenchFlair Audio has announced its new Capsule series of compact architectural loudspeakers, targeting use in prestige environments with uncompromising aesthetic and audio quality requirements.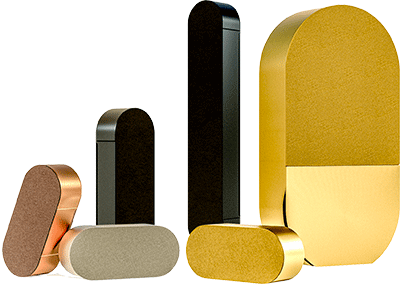 The initial Capsule release includes three two-way, full range loudspeakers – the 60W Capsule 31, the 120W Capsule 32 and the 180W Capsule 44. The 200W Capsule S6 subwoofer completes the range, employing a passive radiator to deliver exceptional bass in a slender 124mm deep enclosure. All Capsule models are cardioid designs, mitigating SBIR (speaker boundary interference response) to ensure smooth, faithful music reproduction when positioned against a wall.
'Capsule is the embodiment of our belief that thoughtfully designed loudspeakers can play an integral role in the most elegant environments,' explains FrenchFlair Audio Chief Technology Officer, Guillaume Boda. 'Whether it's a famous restaurant, the lobby of a boutique hotel or a contemporary house of worship, Capsule gives architects and integrators a scalable set of options to enhance the customer experience, however complex or unique the space may be.'
Capsule speakers are designed and built in France, and are available in white, silver, copper, gold, bronze and black, with the colour of the aluminium loudspeaker body reflected in the fabric grille cover. FrenchFlair Audio also offers a range of hanging options, giving integrators the freedom to further customise a system to match the needs of a space.
More: www.frenchflairaudio.com