Created in response to customer demand, Audiofocus has developed dedicated installation versions of its point source, constant curvature, line array, subwoofer and stage monitor designs.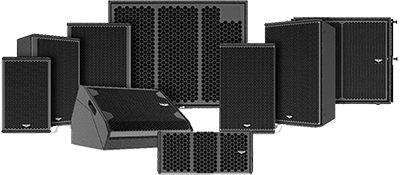 'Audiofocus built its reputation for audio fidelity and high return on investment in the touring world, but we have always enjoyed strong relationships with integrators who wanted to carry those same benefits into their fixed installation projects,' explains MD, Ann Leroy.
'There are no fewer than 19 new installation loudspeakers in the range, from the super-compact Venu 8ix point source cabinets right through to our powerful S 21i subwoofers. It has been a huge project for the team, but the result is a complete installation loudspeaker solution that is ready for deployment in clubs, theatres, stadiums, houses of worship and any other environment where audio performance and competitiveness take priority.'
As part of the development process, touring features such as grab handles and rigging systems have been removed or simplified to make the new variants highly cost-efficient without compromise to their audio performance, while aesthetic changes enable the speakers to blend discreetly into installed environments. Both passive and bi-amplified options are offered for most of the new installation models.
Like all Audiofocus loudspeakers, the new installation models are built in Belgium using high-quality European components, and are available for immediate shipment.
More: www.audiofocus.eu