RCF has announced the full-range X Max series passive two-way multi-purpose loudspeaker, designed to deliver vocal coherence and a stable tonal balance in the close-fielf.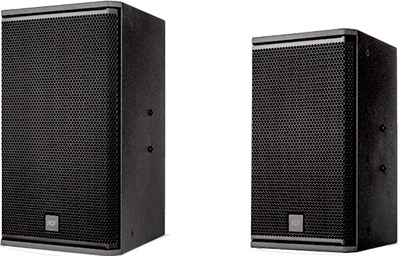 The X Max series builds on the the RCF Max series to offer a range of solutions for high-powered applications in bars, party rooms, clubs and discos. Its compact design and finishing make it suited o almost any environment and architectural constraints.
The cabinet and components combine low-resonance design with high-performance transducers and custom mid-freq shaping, together with a tuned crossover for even coverage and detail of the vocal range.
A rotatable 90° x 70° horn allows installation either vertically or horizontally for the versatility in any environment and architectural constraint. Both models feature 1-inch compression driver with electronic protection. X Max 10 boasts a 10-inch woofer and delivers a maximum SPL of 128dB SPL with a total power handling of 700W. The 12-inch woofer X Max 12 reaches a maximum SPL of 129dB SPL with a total power handling of 800W.
Each cabinet is finished with black textured acrylic paint, with the drivers protected by a powder-coated metal grille with internal foam padding. Included are multiple rigging points to fly the loudspeakers and a robust steel pole socket on the underside.
More: www.rcf.it