Biamp has introduced the Desono EX Series of surface-mount loudspeakers for music and speech reinforcement indoors and outdoors. The line includes 6.5-inch, 8-inch, and 10-inch two-way coaxial loudspeakers as well as a 10-inch subwoofer. All full-range models include 70V/100V transformers and low-impedance inputs.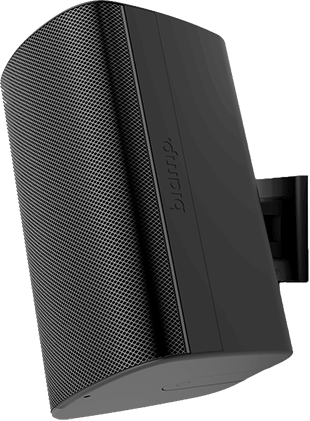 The Desono EX Series loudspeakers claim 'uniform coverage, and elegant aesthetics for a diverse range of distributed indoor and outdoor applications', including presentation spaces, restaurants, hotels, bars, multi-purpose spaces, and themed entertainment and sports facilities. All models are UL1480A-certified in the US, CSA 62368-1-certified in Canada and EN54-24-certified for emergency use in the EU.
The smallest of the new series, the Desono EX-S6 is a 6.5-inch, two-way surface-mount loudspeaker for discrete, distributed sound in applications requiring audio clarity with a small footprint. The EX-S8 is an 8-inch, two-way surface mount loudspeaker that provides detailed voicing with projection for fill and distributed systems. The 10-inch EX-S10 offers greater LF extension for front of house in small venues or used in distributed applications without subs. Finally, the 10-inch EX-10Sub provides additional bass to the EX-S6 or EX-S8 systems for full-range, foreground music playback.
Each of the models installs quickly and easily with two flexible mount options, the ClickMount Pan-Tilt Bracket or the indexing ClickMount U-Bracket, which allow mounting in virtually any location or orientation. Both mount options reduce installation time and are theft- and tamper-resistant.
More: www.biamp.com