Eastern Acoustic Works (EAW) has added the MKD1294 and MKD1264 to its MKD Series of full-range loudspeakers for installation applications. The three-way designs are engineered to produce high output levels and high fidelity while maintaining broadband pattern control for use in applications from stadia to small music venues.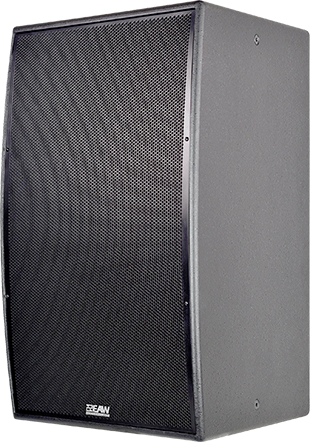 'The MKD Series takes concepts from our highly successful QX and MK Series, and applies them to new dual-woofer designs,' says EAW President, TJ Smith. 'We've developed new transducers that can be driven an octave lower than standard drivers through use of our Beamwidth Matched Crossover technology. Using this approach, we're able to increase low-frequency output by as much as 6dB while notably improving beamwidth along the axis of the dual woofers.'
Both models incorporate dual 12-inch low-frequency transducers with 3-inch vented voice coils, coaxial 3.5-inch voice coil midrange, and 1.75-inch voice coil high-frequency compression drivers. Nominal beamwidth of the MKD1294 is 90° horizontal x 45° vertical, while that of the MKD1264 is 60° horizontal x 45° vertical. The large-format horn used in the MKD1294 and MKD1264 may be rotated for increased versatility in pattern control,.
All models in the MKD Series employ EAW Core Technology including Beamwidth Matched Crossovers that eliminate polar irregularities in the crossover region, and Focusing, which uses DSP to refine the impulse response of the loudspeaker in the time domain. The dual woofers are configured in the enclosures using a slanted mounting technique first developed for the KF860 touring line array cabinet and now used in QX Series loudspeakers. This configuration improves time coherency and also reduces the overall length of the cabinet. The result is that dual-woofer MKD loudspeakers are no larger than MK enclosures but provide dramatically improved low-frequency pattern control, extended low-frequency response and high output.
Frequency response for the MKD1294 and MKD1264 covers 47Hz to 20kHz, with a maximum SPL of 145dB and 147dB, respectively. Audio input is via rear-panel terminal block connectors, and both models may be operated in passive or biamplified modes. EAW recommends powering MKD Series loudspeakers with EAW UXA amplifiers for optimum performance.
All MKD Series loudspeakers feature enclosures constructed from Baltic birch, and are available in standard black or white finishes with options for custom colours as well as weather protection. Installation is facilitated by built-in M10 mounting points, with optional wall and ceiling mounting hardware available. The curved front panel of MKD cabinets permits discreet installation in situations where visual unobtrusiveness is required.
The MKD1294 and MKD1264 are shipping now.
More: www.eaw.com