Equipson has launched the Work Pro UDA Series of loudspeakers for key installations in acoustically challenging environments, a high-output, full-range, frequency shaded passive series of column speakers that promises high voice intelligibility and musical clarity.
The inclusion of Directivity Control, a proprietary IST (Interdependent Shading Topology) network, ensures that all of the loudspeakers in the line maintain a constant ratio between wavelength and column size so that they offer controlled vertical coverage across the entire vocal range. This makes UDA products suited to applications such as shopping malls, houses of worship, restaurants, congress halls, hotels, airports, train stations, swimming pools, conference rooms or museums, where reflective surfaces create a reverberant sound field.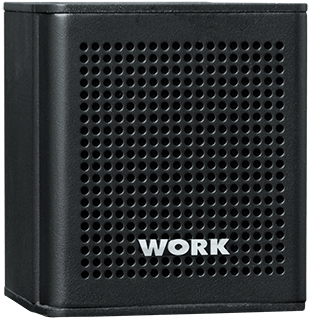 There are five loudspeakers in the range – the UDA 1, UDA 2, UDA 4 UDA 8 and UDA 16 – all offering 140º horizontal coverage. All models can operate at low or high impedance, with low impedance delivering a programme power range from 25W for the UDA1 up to 400W for the UDA 16. By having a variety of products to choose from, customers can select the correct product for their application based on criteria such as the number of transducers, power output, sensitivity and peak SPL.
Each UDA Series product consists of a narrow extruded aluminium enclosure that has been designed for optimum visual integration. The loudspeakers are all available in a stylish black or white finish and feature an aluminium grille that is internally covered with a protective water repellent fabric to prevent splashed water and dust from damaging the transducers. This ensures that all of the loudspeakers in the Series have an IP 65 protection rating.
All UDA products come with a range of accessories so they can be mounted vertically or horizontally. The units can be connected through either a barrier terminal strip or a Speakon connector (model depending), with connections protected from short circuits by a weather resistant cover.
Equipson has also added a UDA TL accessory to the range, which allows for high impedance connection of the UDA units. This houses a 120Wrms @100V line transformer (60Wrms @70V), making it ideally suited to installations where long cables need to be deployed.
UDA 8 and 16 units are already available, with UDA 1, 2 and 4 shipping from May 2020.
More: www.workpro.es