Next-proaudio has announced its the new i4, i6, i8 installation series loudspeakers.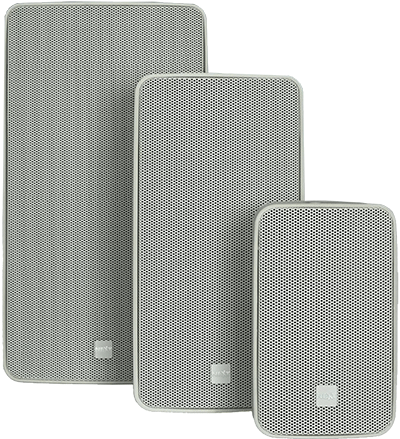 The series comprises the i4, a 4-inch LF transducer and a 0.8-inch dome tweeter, the i6, a 6-inch LF driver with a 1-inch HF driver, and the i8 composed by an 8-inch LF transducer with a 1-inch HF driver. The enclosures are white or black weatherproof plastic (IP65) providing an architectural integration in indoor and outdoor applications. The i Series speakers are equipped with a Phoenix connector located on the rear panel. The screw connector provides a faster and easy way to wire the system allowing the speaker to fit the wall shape.
The i-series loudspeakers are intended for PA applications in restaurants, bars, malls or conference rooms, providing even coverage for audience. For greater versatility, the loudspeakers can be used at 100V or 16Ω. In high-impedance (100V) operation; a multi-tap transformer is available with three different taps to be used according to the pretended 100V power and impedance required.
All models in i Series come with a U-Bracket included in the packaging. All the U-Brackets are made from steel with hot-dip galvanisation coating the steel with a layer of zinc, making it resistant to corrosion. Other wall brackets (with pan and tilt) are available for the i4 and i8 loudspeakers.