Following the release of its Performance series of custom installation loudspeakers and its first-ever outdoor models, Danish loudspeaker specialist Dynaudio has announced the Custom Sub RCC.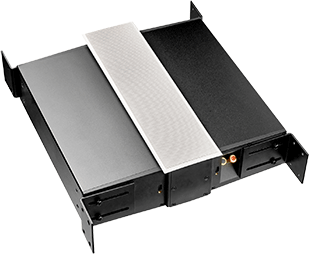 Developed to complement its Performance and Studio installation loudspeaker ranges, Dynaudio developed the Sub RCC (Reaction Cancelling Configuration) subwoofer to offer additional low-frequency extension to any audio system while facilitating high-performance 2.1 or surround set-ups without the issues commonly associated with many in-wall subs. It achieves extreme bass performance within a compact form factor that can be installed in walls, ceilings, or even floors with no backbox necessary. The RCC topology uses two sets of opposed drivers working to eliminate unwanted vibration transmission, leaving only the desirable acoustic energy behind. Featuring one-piece construction, the Sub RCC is easy to ship and retrofit because there is no cumbersome back-box to add to its size or the expense of transport.
Key features:
Mounts on the wall surface or into a standard 2x4 stud-bay before or after construction.
Passive subwoofer design with no crossovers.
Rigid, compact and low-resonance one-piece extruded aluminium enclosure.
Adaptive bass limitation guarantees zero overload.
16Hz -160Hz f requency response (±3dB).
Amplification by AudioControl.
The RS 500 DSP-controlled unit is tuned out of the box for the Sub RCC with Dynaudio EQs and limiters. Installers can also tweak the unit's graphic EQ if needed. For further flexibility, each amplifier can power two Sub RCC units.
More: www.dynaudio.com