Belgian audio manufacturer Audac has introduced Mk2 versions of its Ateo4 and Ateo6 wall-mount installation loudspeakers.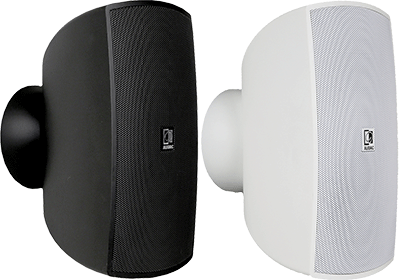 Externally the product retains the same design that has made it popular with designers, architects and installers, including the CleverMount bracket system, however a number of internal improvements have been made. The most significant upgrade is a new crossover, which delivers an ultra-flat frequency response for exceptional audio fidelity.
The Ateo range has also been expanded with the addition of 16Ω versions of the Ateo4 and Ateo6 without the integral 100V transformer found on the standard 8Ω model. These 'D' versions of the Ateo loudspeakers offer a more cost-effective solution for integrators working on small installations where a 100V system is not required, allowing up to four speakers to be connected in parallel to a single amplifier channel.
The ultra-compact Ateo2 completes the range with a loudspeaker that is small enough to be unobtrusively hidden in almost any environment. The Ateo2 is available in both standard 8Ω version and 16Ω 'D' versions.
A number of new mounting accessories are also now available for the Ateo range, including CMA ceiling mount cluster brackets for either two or four Ateo4 or Ateo6 and WMA incline bracket available for all Ateo speakers which add an extra 30° angle to the already existing incline angle of Ateo speakers.
Audac is exclusively distributed in the UK by CUK Audio.