L-Acoustics has launched the X4i, a powerful yet superbly unobtrusive and highly weatherised coaxial loudspeaker for installation applications. In a convenient enclosure weighing less than a kilo, X4i is the smallest loudspeaker the company has ever manufactured at 99mm deep.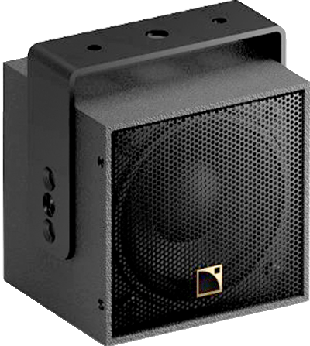 Dimensioned for ease of integration into conventional construction materials, X4i is suited to fill applications in performing arts centres and houses of worship, matching the sonic signature of main L-Acoustics systems such as ARCS and Kiva. X4i can be hidden in walls, stair risers, stage lips, pit rails, under balconies or any other tight spot with ease. The enclosure can additionally provide vocal reinforcement in settings such as conference rooms, museums and exhibits, and hospitality venues.
Combined with Syva Sub, X4i constitutes an solution for indoor or outdoor background music in restaurants, bars, hotels and retail locations. The robust, weather-resistant X4i boasts an IP55 rating and becomes watertight with a rear sealing plate, allowing integration in challenging climatic or outdoor environments. Complemented by a versatile mounting accessory, X4i delivers extreme flexibility of use for optimal discretion in a high-performance package, purpose-built to integrate into conventional construction.
'In developing X4i, our aim was to provide unsurpassed utility without compromising on sound quality while catering for known architectural constraints,' says L-Acoustics Director of Product Management, Jeff Rocha. 'X4i is quite literally the perfect fit for the integration needs of today's installation markets.'
X4i ships in March 2019.
More: www.l-acoustics.com