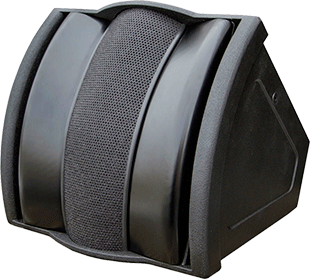 Clair Brothers has launched the 10Spot an 'ultimate' hybrid loudspeaker that combines Clair Brothers' Curved Array Technology and One Series coaxial horn technology. The result is a unique form factor loudspeaker that occupies little visual space while covering listening areas more coherently than conventional point-source systems.
With a frequency response of 90Hz-20kHz, 10Spot is aimed at situations requiring articulate speech and music reproduction. Because of its form factor, dispersion characteristics, and its four integral mounting points, the 10Spot is well-suited for installation near ceiling to wall intersections in a variety of applications – hotel/club bar areas, performing arts centres, houses of worship, arenas and auditoriums, nightclubs, cruise ship venues and A/V systems support.
The 10Spot will ship in Q2 2018.
More: www.clairbrothers.com