Fulcrum Acoustic has launched the CCX12 line of 12-inch Subcardioid Coaxial Loudspeakers, comprising the the CCX1265 (60° x 45°), CCX1277 (75° x 75°), CCX1200 (100° x 100°) and CCX1226 (120° x 60°). Joining the CCX1295 (90° x 45°), the line now features a range of horn patterns allowing coverage to be tailored to a wide variety of applications.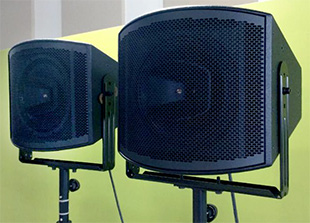 'Unlike conventional loudspeakers that trade off low-frequency directional control for compact enclosures, our Passive Cardioid Technology enables CCX12 loudspeakers to achieve unprecedented LF/HF control for products of their size,' explains Fulcrum Acoustic co-founder and VP of R&D, David Gunness. 'Combining the benefits of this technology with Temporal Equalization (TQ), single-amplified CCX12 products deliver impressive LF directional control, improved intelligibility, enhanced sonic accuracy, and the output capability and pattern control of normal premium two-way systems in considerably lighter and more compact enclosures than those with offset drivers.'
The CCX12 product family marks the first application of Fulcrum's Passive Cardioid Technology in the TQ Install line of versatile installation loudspeakers. CCX12 loudspeakers provide 9dB of low-frequency attenuation in the rear hemisphere without requiring additional cancellation drivers, amplifiers or signal processing channels.
The loudspeakers are particularly effective for high-fidelity, foreground distributed systems, as well as for systems requiring targeted pattern control. Their trapezoidal shaped enclosures allow for mounting very close to ceilings with minimal effect on sight lines, which facilitates acceptance by interior designers and architects.
More: www.funcrum-acoustic.com