HK Audio has announced the first of its new Vortis 2 series install speakers developed in collaboration with Gräf & Meyer, a company specialising in evacuation systems.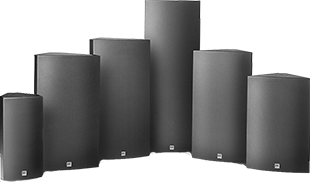 The Vortis 2 speakers are certified to EN 54-24:2008, and all future models of this line will follow suit. With this certification from the independent accredited testing institute CNBOP-PIB, the speakers can serve the dual purpose of sound reinforcement and voice alarm delivery.
Vortis 2 speakers deliver high sound pressure levels and provide the variable directivity needed to satisfy the statutory standards for speech intelligibility even in environments with challenging acoustics and high noise levels.
'Things soon get complicated in a lot of projects where the requirements for harmonised safety standards, sound reinforcement technology and system integration converge,' says HK Audio Application Support Engineer and Product Manager Installation, Fabian Reimann. 'Working with our electronics partner Gräf & Meyer, we want to provide the support technical planners, building services engineers, architects and system integrators need to successfully execute even very complex projects. The first EN 54-24-certified loudspeakers from HK Audio are an important tile in the mosaic on the path to implementing our new service offering.'
More: www.hkaudio.com