Martin Audio has announced the availability of GLL loudspeaker measurement data compatible with Ease Focus 3 for many of its point-source loudspeakers.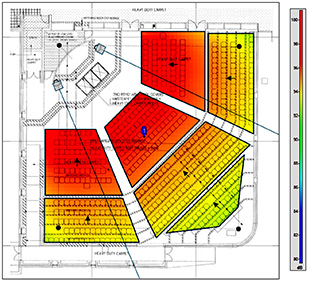 Ease Focus 3 from AFMG Technologies is an acoustic simulation program for 3D modelling that enables the user to define audience areas, section views, and receiver locations flexibly, while calculating sound coverage and frequency response immediately.
'Martin Audio's runaway success with the likes of CDD series and BlacklineX has accelerated our installation market share, and now that we and our customers have the ability to model our point source boxes in a 3D environment it will help ensure that this trend continues,' says Martin Audio Product Group Manager, Dan Orton.
The GLL loudspeaker data compatible with both Ease and Ease Focus is available to download from the Martin Audio website.
More: www.martin-audio.com