Yamaha Unified Communications has added the ESB-1090 to its Enterprise Sound Bar range for remote conferencing, classrooms and hotel guest rooms, lobbies or meeting rooms.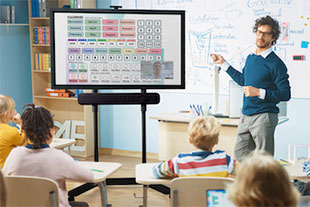 The ESB-1090 features three modes – Conference, Education and Hotel – allowing users to optimise the sound for each of these environments. Like the ESB-1080, the ESB-1090's simple, slim design naturally blends into any environment and offers installation versatility. Installers can either wall mount the unit or place it flat on a table or school A/V cart.
'Flatscreen displays are often not suited to deliver the volume or clarity for students and meeting participants – once again highlighting the incredible importance of high-quality audio,' says Director of Global Marketing & Communications, Meghan Kennelly. 'With the ESB-1090, they don't have to gather close to the screen in order to clearly hear a video, presentation, or conference call. In addition, it can connect to the in-room TV, PC, laptop or mobile device, answering the variety of audio requirements that are present in a single environment.'
The immersive audio experience offered by the ESB-1090 relies on two subwoofers, two mid-range speakers and two tweeters. The unit can connect to any sound source (display, PC or mobile device) via HDMI, Bluetooth, optical cable and analogue audio. It simplifies set-up through the three application modes to achieve the most suitable sound quality and configuration for a given application – Conference Mode for remote conference purposes, Education Mode for classroom settings or Hotel Mode for lobby or room playback with the included remote.
There is also an operation restriction preset to prevent tampering or changes to settings. It can also be configured for Ethernet operation.
More: https://uc.yamaha.com