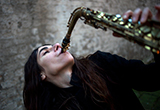 Under siege from home recording equipment on one front and new music distribution models on another, as well as being eclipsed by the world of gaming, the wider music business has been forced into increasingly desperate attempts to re-evaluate and reinvent itself.
The latest of these is to turn the recording of music itself into an arts project. Can we make the recording studio a show?
With pioneering exhibits from US indie band Beauty Pill and British songstress PJ Harvey, it seems we've already begun. Both Beauty Pill's Immersive Ideal at the Artisphere museum in Arlington, Virginia and PJ Harvey's Recording in Progress at London's Somerset House have put the recording process on public display.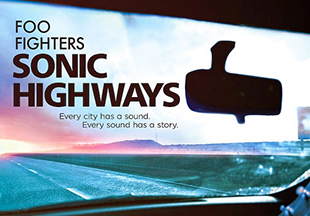 Where so-called talent shows have only served to undermine the value and skills of performing and recording artists, documentaries on the making of music and the circumstances behind milestone recordings have proven remarkably successful.
Tested by a documentary called The Making of Sgt Pepper, the Classic Albums TV series began with Dire Straits' Brothers in Arms in 1989, and went on to cover Pink Floyd's Dark Side of the Moon, Jimi Hendrix's Electric Ladyland and Nirvana's Nevermind among others. In the Netherlands, special episodes covered the making of Dutch albums including the 1971 Focus classic, Moving Waves. The format has also been emulated by VH1 with its halting Ultimate Albums series, which included Led Zeppelin IV, Bob Marley's Legend and the Red Hot Chili Peppers' Blood Sugar Sex Magik.
In a similar vein, Dave Grohl took his Sonic Highways TV series on a tour of American recorded music that culminated in the recording of the Foo Fighters' latest album. Clearly, there is intrigue in the mix of talent, technology and personality behind great recorded music. It certainly works for me.
A look inside the recording studio won't work for everyone, however. For a start, there are secrets not to be shared – both professional and personal. Few artists, engineers or producers are likely to want all of their personal techniques in the public domain. And the ego-charged environment that accompanies many recording sessions is no place for a TV camera.
But Beauty Pill see Immersive Ideal as 'providing unprecedented access and insight into the creative process of musicians' and PJ Harvey wants Recording in Progress 'to operate as if we're an exhibition in a gallery', giving visitors the opportunity to 'experience the flow and energy of the recording process'.
They saw her record her ninth album inside an architectural installation designed by Somerset House-based Something & Son – a recording studio in the form of an enclosed box, with one-way glazing, displaying the recording process. Artangel and Somerset House, the organisations behind the event, billed it as 'PJ Harvey, her band, producers and engineers as a mutating, multi-dimensional sound sculpture'. Also onboard were producers Flood and John Parish.
PJ Harvey's website explains: 'For 45 minutes at a time, groups of people will experience the crafting of a record, which could be anything from laying down a bass drum track, to discussions, improvisation, through to full performances of new songs.'
Beauty Pill had been advised against the experiment, reminded of the dangers of YouTube's comment culture: 'I suspect that if we had streamed the installation or posted video, things might have gotten ugly, but the people who came to the exhibit were completely supportive,' opines founder member and producer/engineer Chad Clark. 'Sure, there were some uncomfortable moments when we were arguing among ourselves, but I mainly felt empathy from the window.'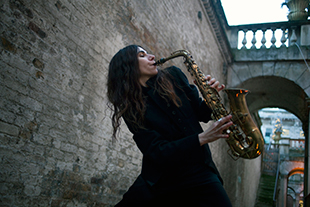 The reception for Recording in Progress was equally positive, prompting the exhibit's run to be extended.
Regardless of the obvious shortcomings of making the recording studio a public space, I like these projects. They challenge the fantasy world of recording presented by boy band promo videos and TV dramas set inside the music business. They offer to reinstate the talent and dignity of professional musicians after reality talent shows have done so much to undermine them.
I can't say I was sorry to hear of the cancellation of John de Mol's The Winner Is… after its 'dismal' viewing figures. Perhaps he and his Endemol team would have better luck with a Big Brother-style revenge on manufactured recording artists – something along the lines of I'm a Diva, Get Me Out of Here. Who could resist the tantrums of a dozen modern-day prima donnas locked up together and tasked with making music with no backroom team or AutoTune?

Last/Next Blog