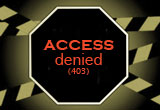 The recent collateral blocking of the UK's Radio Times website as a result of a dispute between the Premier League and an unrelated copyright infringing site is just the latest in a series of warnings over internet control.
There is a strong argument for regulating internet content. But if new censorship arrives, what is its likely impact on broadcasting, music and the wider audio industry? The signs are that it's a disaster in the making...
To get the Radio Times incident out of the way, the problem arose because the BBC site (and others that were also blocked) share an IP address with First Row Sports, whose unauthorised streams of football games were required to be blocked by internet providers. And before we move on, let's throw in the British Library's wi-fi block of an online version of Shakespeare's Hamlet because the text contained 'violent content'. Author Mark Forsyth was writing his book in the library, and needed to check a line...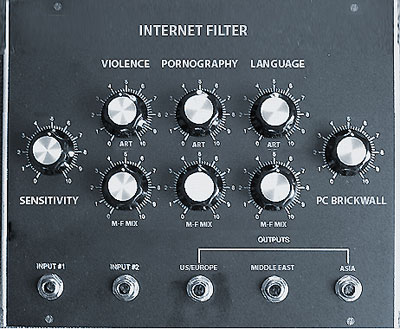 It goes without saying that there are genuine concerns over what the internet can deliver and who can gain access to it. Violence is not the issue here, nor are pornography or 'bad' language – the lack of understanding of the functioning of the internet by those who would seek to control it through blocks and filters is. When a security expert described the Hamlet incident as highlighting the 'dysfunction' of internet filters, he was right on it.
The mistake is essentially Orwellian – to attempt control through language. On the surface, blocking websites through their use of incriminating terms offers a solution to some very ugly problems. But that is to misunderstand language and its ongoing evolution to an extent that should be a criminal offence in its own right.
Highlighting the threat that this presents, the UK Government has announced that it will legislate to ensure that pornography is automatically blocked by UK internet providers unless customers choose otherwise. How sophisticated would a filter need to be to discriminate legitimate use from offensive? Hold on, isn't there a play-calling system in American football called 'offensive terminology'…
Swearing in
Looking back, the earliest recorded instance of a 'familiar' English swearword – according to writer/lexicographer John Ayto's Dictionary of Word Origins – lies with mention of John le Fucker of Tythinge, a 13th-century murderer. Chemistry, meanwhile, gives us molecules called Arsole (the arsenic equivalent of pyrrole), Bastardane (an ethano-bridged noradamantane molecule) and a magnesium iron silicate hydroxide called Cummingtonite.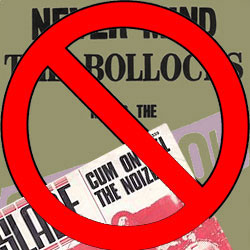 While they may be 'unfortunate', Cock, Hardmeat and Twatt are all current English surnames. Even Rude is an English surname. Words and phrases that share 'legitimate' use with common slang use are also common – facial, nut butter and snowball are among the more quotable here.
It's hard to see an internet filter making sense of any of this.
Let's bring this closer to home. If well-intentioned filtering has troubled such institutions as the British Library and Radio Times, what is its likely impact on our own online ambitions?
A Big Muff won't need explaining here, nor will backhaul or hammocking to broadcasters. But they might to an internet filter. Live sound may also struggle with tops and subs. And members of the BYOC club are, well, f**ked.
If the internet is to be the future of music distribution, where will it leave bands like The Slits and Fuckbuttons? And will the Sex Pistols' Never Mind the Bollocks and Slade's 1973 gem 'Cum On Feel The Noize' simply vanish from the music archives?
Digital rights activists fear that the lists of blocked sites and terms will expand as their shortcomings are revealed, resulting in the blocking of even more information that should be freely available. For my part, I can give you a first-hand example of a magazine contents listing that failed an email filter (the clue is in the title). For that matter, it would have been a bustard to research this blog without Safe Search set to 'off'.
See also: