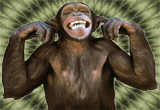 I'd come to talk audio but, right now, I'm getting a lesson in cinema projection. I'd expected to be discussing cinema mixing, surround sound and room acoustics but audio is not alone in its level problems.
Between sound and vision, cinema is looking anything but the high-gloss, high-value experience promised by high-grossing Hollywood blockbusters. It's not looking – or sounding – good…
'For 3D, cinemas should run the projector lamp at around 18 foot-lamberts [units of screen image brightness], which is stupidly bright but with the glasses on it looks right,' explains Hackenbacker Post owner Nigel Heath. 'However, when you run a lamp at 18fL it reduces the life by about 30 per cent, so they run at 14fL and people think the film looks shit.'
Yes, but that's China – I read about it on the MIC Gadget website recently: Audiences in Mainland China claimed the 3D version of Pirates of the Caribbean was having brightness problem. It was found that some cinemas in China had adjusted its projector bulb's brightness to 70 per cent only, therefore the film turned out a bit darker and dim, and the three-dimensional effect was not obvious.
In fact, director Michael Bay felt obliged to strike an agreement with Chinese cinemas to ensure Transformers 3 is shown properly. Problem solved? Anyway, we're audio people and this kind of thing could never happen in the West End, surely? Umm yes it can, sadly.
It's in the post...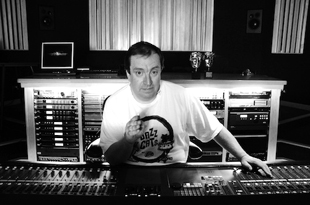 'In the past two years I've been to cinemas where one channel has been turned down by 10dB, and another where an amp was switched off,' says Chris Sturmer. Before he joined the Hackenbacker team, Chris used to be a Dolby Film Sound Consultant – he knows the score and the script.
'There are places in the West End that are running at half level. If I was the filmmaker that had made that and I went to see it in a premium cinema, and it was running at half volume, I'd be appalled. But it's a vicious circle – directors now just mix movies louder as they know they'll be played back quieter.'
It is clear that away from projection levels, sound levels, surround sound and mixing are these guys' passions.
In Hackenbacker, Heath has built a neat Soho post studio – 'one of the largest and best equipped in Central London'. In return, the studio has built an impressive list of clients and projects, and earned both BAFTA and Emmy nominations, and a BAFTA win. In a rare break from mixing, Nigel and Chris are giving me the inside line on cinema and television sound over a meal in the heart of London's postproduction community (full interview here).
'Cinema is scary, because you can't control the environment. As a responsible mixer, you have to anticipate non-ideal conditions,' Heath says. 'I would never put a plot point just on the surrounds. If it's a plot point, it's going in the centre channel even if it's off-screen. Put it on the surrounds, and there's a very good chance that they are not going to be plugged in, or not going to be working, or the amp died in 1967. Anything that's important, I put on the front and centre speakers. Likewise subwoofers – if thunder is a plot point, or is important in making a scene feel a certain way, then I mix it on the main system and then augment it in the subs. The same considerations apply to the geography of the room – if you're sitting right at the front, you may not hear the rear surrounds.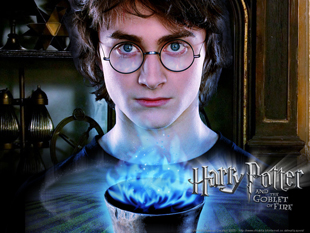 'There are some films that rock on surrounds and sub,' he continues conspiratorially, looking across at another table. 'If they're played correctly, they can be the most incredible things to hear. But when they're not right, they can be a huge disappointment. The new Harry Potter – an amazing sounding movie mixed by those guys on the next table – was described as "whisper quiet" by someone on Twitter last night. That's their work just blown away…
'If you're paying a lot of money to go to a cinema capable of screening a major movie, the people at the presentation end of the chain have a massive responsibility to make sure that it is run as good as it can be.'
Even then, there is growing concern over the acoustic design of cinemas…
A recent paper presented to the AES by studio designer Philip Newell is ruthless in identifying the shortcomings in current cinema rooms. He points to advances in acoustics science and design principles in recording studios that, apparently, have been disregarded by cinema designers – leaving them 40 years in the past.
Joining established cinema sound system manufacturers like JBL, Meyer Sound and Alcons have lately turned their attention to cinema installations. Driven by developments in their proprietary technologies and considerable expertise, they reckon to be able to offer something new and possibly better.
'With digital cinema, cinema audiences can finally enjoy the full impact and detail intended by filmmakers,' said Meyer Sound Technology Director Steve Shurtz at the introduction of the EXP cinema loudspeaker line. 'Now cinema exhibitors need powerful, low-distortion loudspeakers to complete the experience.'
And as Alcons is keen to point out, the role of cinemas is moving into 'alternative programming' such as live sports, videoconferencing and musical events. All the more reason to get the rooms right.
'You wouldn't build a music studio like that, but you're running a place where you're charging premium prices for seats to listen to slap echo all night,' Heath agrees.
Expectations are high. Opportunity knocks. But pressure is mounting to completely review commercial cinema installations. In the meantime, maybe it's better to stay at home and watch TV. Or play video games, if it's the new frontier of sound design that excites you. But even games guys admit there is a problem with sound levels…
'We are in a loudness war that's maybe never going to go away,' said Microsoft Games Studio Central Audio's Mark Yeend at the recent Develop conference in the UK. 'It will help us to have standards but we have so many game categories ­ it's way more complicated than in film or TV.'
Crash on delivery?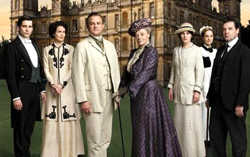 'There's a broader issue with TV,' Heath warns. 'Punters are able to buy equipment that is capable of reproducing stuff that is better than we are supplying. You can have someone with a system that's cost £11,000 and the broadcaster is putting out a "fake" 5.1 signal – stereo that's been upscaled terribly using a plug-in on Pro Tools. Yes, you're giving the punter 5.1 surround, but not as the mixer or director intended in any way.'
Among its accolades, Hackenbacker won the 'Sound Fiction' BAFTA for its work on the ITV period drama Downton Abbey. And it's clearly close to Heath's heart: 'We are proud of it because it is difficult to make an effective period drama,' he agrees. 'It has two worlds. Post-titles, it settles down into the expanded dynamic range of Downton world; then it gets tighter and climbs up to the first break so that viewers aren't hit by loud commercials. Out of the commercials, we climb down and it expands again. We've trawled the web, and there's not one comment about it being quiet or the commercials being loud.
'For export, we remix the buffer section – a minute-and-a-half before, and the minute-and-a-half after the commercials. It's about remembering that we do this stuff for people.'
The people watching the UK's ITV channel were treated to mid-sentence cuts to ads on a recent showing of Harry Potter and the Goblet of Fire, however. Yes, the same ITV for whom Hackenbacker painstakingly tailored the audio levels around the Downton Abbey ad breaks. I called the (instantly evasive) ITV press office to discuss my interest and concerns. I was told that this was 'not a serious issue' and that my enquiry would be 'filtered'.
It's a salutary observation that there is more to all of this than clever technology and professional pride, and that a lot of good work can easily be undermined at the point of delivery. A quick count gives us problems with sound and light levels, acoustics and operational standards in commercial cinemas; sound levels and consumer expectations in home cinema and TV broadcast; and sound levels at the cutting edge of games. And that's without getting into what might lie beyond 5.1 in terms of surround sound.
Trouble in Paradise, Mr Lubitsch? You bet!