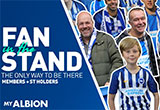 So sport is back, in part, but fans are presently unwelcome at the matches being played – unless you count the cut-outs that the likes of Brighton & Hove Albion and Leeds United are using to give their grounds some veneer of normalcy.
Sound, though, is helping with live sports' return to action. Unable to attend sports venues and events, sound promises to ensure that fans remain an integral part of live sports…
Facing down its merciless coronavirus adversary, sound is fielding two teams – one taking on the intimidating prospect of empty sports grounds while the other is going head-to-head with the austerity of crowd-free broadcasting. And both are looking strong.
Before kick off, it's worth asking the question: who is most in need of a win from our sound teams? It is easy to assume it is the fans, dispersed in their bubbles and deprived of the camaraderie of match day. But what of the players on the pitch, starved of the inspiration and encouragement usually drawn from the combative noise of their massed support?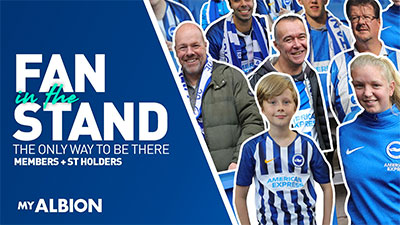 In true MotD style I called the best sports analyst I've ever come across – Joe, a backroom genius whose encyclopaedic knowledge is its own challenge to all comers. Is the absence of a stadium audience having a measurable effect on the outcome of football matches?
'I think there are some trends to say that it is having an impact. Since the Premier League restarted a couple of weeks ago, the average number of goals per game has been 2.2, whereas the average for the season has been 2.7. Also in the 20-odd top-flight matches played since the resumption, there have only been two matches, I think, where anyone has scored a goal in the first 15 minutes, and there have been a large number of games that have got to half time at 0-0 – perhaps because the energy of games has tended to be slower.
'Broadening the study to outside of English top-flight football, there have been more games than usual that have resulted in away wins. This has been noticeable in Germany's Bundesliga since it resumed, and also in the Championship, the English second division, there were six away wins recorded on the first Saturday after that league resumed, which was an unusually high number.
'Certain teams that play with a high energy and intensity which feeds off of the crowd's energy have tended to struggle since the resumption – Leicester City, for example, who have scored only one goal from three matches since resuming – while teams that tend to have a slower, more deliberate passing game have tended to fare better because they probably don't have the crowd imploring to get a move on. Brighton would be an example of that, who have won and drawn from their first two matches since the restart.'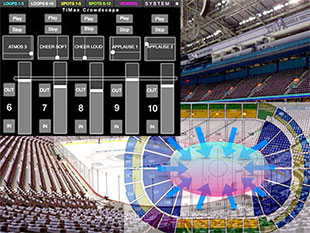 So… while the fans need the spectacle of sport, the players need the fans to deliver it. The press has coined terms such as 'a game without fans is a game without soul' and mourns the loss of 'that ecstatic communion between players and spectators'. Fans have begun to notice the difference, and there is a growing demand from teams and players themselves to fill that void.
The need to find workable solutions for live matches is worldwide and has prompted a wide assortment of companies to respond.
With South Korea's K League playing crowd sounds over stadium loudspeakers when its season started, immersive audio specialist Out Board has fielded a new version of its TiMax spatialisation system that is currently being trialled in Canada in an NHL hockey arena format. TiMax Crowdscape uses a multichannel 'bowl' sound system mounted in the seating bleachers and pointing in towards the playing area to provide a 'live and interactive sonic cocoon of sound' that immerses players in realistic crowd noise and replicates reactions to game play.
Operators use iPads to trigger and variably spatialise cheering, applause, booing, and spot effects, plus other sounds tailored to the specific game and teams. Crowdscape operators can also spatially mix external crowd FX stems from broadcasters or Viewer Response systems, and place them in the appropriate segments of the arena or stadium. 'Studies have shown that player engagement, motivation and performance are hugely influenced by the crowd, and currently, of course, the lack of it,' the company says.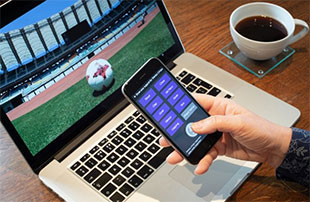 In Japan, meanwhile, two of the nation's top professional football clubs have played in front of a 'virtual crowd' at the 50,000-seat Shizuoka Stadium to evaluate Yamaha's Remote Cheerer powered by SoundUD system. This allows fans following a game on TV, radio or via a live stream to contribute sounds of support to be delivered via speakers placed around the pitch (or court or course), through use of a smartphone app. The first test used 58 loudspeaker units around the stadium, with testers in multiple remote locations sending cheers, applause, booing, club chants and more via the app.
'At one point, I closed my eyes and it felt like the fans were right there in the stadium with me,' said Keisuke Matsubayashi of the Sales & Planning Division at Ogasayama Sports Park ECOPA, which manages the stadium.
Back in Europe, Autograph has its immersive crowd noise system in play at QPR's Kiyan Prince Foundation Stadium (formerly Loftus Road). 'Unlike the systems being used by Premier League broadcasters, ours is played out into the stadium using a concert-grade surround sound system,' explains Sound Designer Ian Dickinson. 'This allows the players to get the full psychological benefit of having the crowd behind them. The full flexibility of the system also allows us to locate the audio to specific stands within the stadium, and position the chants so that they sound like they are coming from the home end.'
On a BBC Breakfast report, Autograph's Luke Swaffield was at Leeds United's Elland Road ground where the club were still deciding whether to adopt it: 'The skills we've picked up over the years mixing West End shows live… we are trying to adapt them,' he explained. 'It's all about putting that atmosphere on the pitch. We're trying to bring back the home advantage.'
Among those broadcasters Dickinson refers to is the BBC. 'Clubs, leagues and broadcasters are seeking the best way to showcase matches and mitigate the loss of spectators from stadiums,' says the BBC of its own efforts.
The BBC takes what it terms an 'audio carpet' from a previous meeting and mixes it with the noise of the game in play. Reaction samples for scenarios such as penalties, fouls and decisions from VAR are created and inserted by a watching producer.
'It's actually bloody clever this crowd noise technology,' Tweeted former international football player-turned-pundit Gary Lineker. 'Instant cheers at goals, louder for home goals – very smart and an improvement. Rather like a soundtrack in a movie: not entirely necessary but adds to the watching experience. Hope the Premier League adopts it.'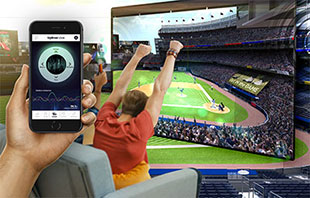 Recently, UK viewers of BT Sport's Bundesliga coverage could hear artificial crowd noise as they watched matches featuring Bayern Munich and Borussia Dortmund. Sky Sports and BT Sport will both use the artificial crowd noise when the Premier League returns, with viewers also being given the option of switching it off.
Taking another approach, Canadian augmented reality and real-time broadcast graphic design specialist Motion Path and Zenapptic.ai intends its UpRoar Live! to 'bring back the excitement of live events'.
'We are not trying to fool audiences with the integration of AR, it's just the opposite,' says Motion Path's Anton Maximovsky. 'Instead, we are creating an authentic, new kind of broadcast experience wherein fans at home dictate how the AR graphics behave. We can take this further by bringing fans into the venue through video conferencing applications and seamlessly make them part of the action.'
UpRoar Live! aims to replicate the in-venue experience, with fans watching on TV or online expressing their reactions via an app. These are compiled in real time and trigger 'authentic, proportionally mixed reaction sounds' in the venue or as part of a broadcast.
Fans can also trigger immersive augmented reality graphics – that can be customised to suit a variety of sports and entertainment applications – within a broadcast, through interactive modules. Further activities, including betting, e-commerce and social media interaction, are also part of an ecosystem that hopes to provide a new way to engage fans after the Covid-19 pandemic passes.
The closing word, of course, belongs to Joe: 'It's interesting the effect the audience has on different sports. With snooker tournaments, since they've restarted with no audience, certain players who were in form before lockdown are struggling to get their rhythm whereas others who were out of form before lockdown seem to be finding some form not having the audience distraction. It will have an impact on the Test Cricket shortly too.'