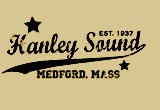 We were just a few days into the UK coronavirus lockdown, when a copy of The Last Seat in the House: The Story of Hanley Sound arrived on my doorstep. The book's author, John Kane, had emailed me having decided that his was a book I needed to read. I was happy to oblige.
His timing was good, so I settled into my self-isolation with 'the father of festival sound' and a beer or two.
OK, let's get this out of the way. Bill Hanley did the sound at Woodstock. But there's way more to his story…
At more than 500 pages, with extensive index and notes and a foreword by former sound engineer and musical entrepreneur Ken Lopez, The Last Seat in the House is a fairly big read. It's also quickly evident that it's not the work of an audio 'insider', as some of the technical details don't quite hang together. But that's OK – author John Kane confesses to not being an audio engineer up front, but rather a 'storyteller'.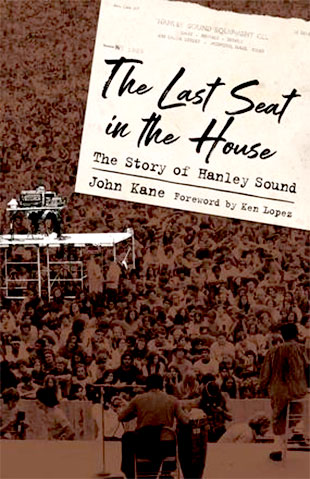 As well as being a music historian, Kane is an academic – at the New Hampshire Institute of Art – which explains the one hundred-plus interviews and rigorous research that lie behind this book, and its painstaking telling not only of Hanley's story, but also of the music, technology, culture and politics of a fascinating period in the history of the United States. He is also the author of Pilgrims of Woodstock: Never-Before-Seen Photos and confesses to being infatuated with Woodstock.
Returning to Bill Hanley, Kane begins the narrative slowly with a childhood in Medford, Massachusetts, and a fascination for electronics and sound at a time when there was no live sound industry that we would now recognise. May of the things we now take for granted had yet to be invented or devised, and it was Hanley who was to move things on – from building his first loudspeaker cabinets in 1957 through the adoption of XLR connectors as a 'standard', to pioneering projection screens (Janis Joplin at the Fillmore East), amplifiers and mixing desks, and introducing stage monitors, crew comms, scaffolding towers and electric hoists, multiple festival stages, and redefining the use of microphones on stage. He also played a part in the evolution of Shure's classic SM58 mic and made the first practical foray into line array loudspeaker configuration.
While Woodstock steals the headline, Hanley was also party to countless pioneering concerts and surrounding events. From experimenting with the sound in a local ice rink, his involvement in the Newport Folk Festival was instrumental in his early career, and paved the way towards a succession of cultural and musical milestones. Miami Pop II and on to the coast-to-coast Transcontinental Pop Festival in Canada in 1970 and the first 'destination festival', the International Puerto Rico Pop Festival in 1972 – there is much more. For the record, Hanley Sound escaped involvement in the ill-fated Altamont festival.
And there were tours, not least with Jefferson Airplane, Beach Boys, Beatles and Rolling Stones, and his involvement in landmark music venues such as the Café au Go Go, the Fillmore East and Madison Square Garden. People play their part too, among them David Klepper whose work at the Boston Arts Festival Hanley found inspirational, organiser George Wein, lighting pioneer Chip Monk. There are passing appearances for theatre pioneer Abe Jacob, synthesiser pioneer Don Buchla and Meyer Sound's John Meyer, as well as British counterpart Charlie Watkins (Watkins Electronic Music, or WEM) who doesn't fare particularly well. Judi Bernstein played an important part at Hanley Sound during its heyday, and introduced the 'rider' concept to concert management, before going on to become the founding editor of Pro Sound News.
Hanley's story also has a sharp political edge, as he provided sound both for US politicians and events that opposed the actions of the state, principally surrounding the Vietnam War. For his part in giving voice to the peace movement, he was gassed and arrested. He also did battle with New York's various trades unions, as Kane details.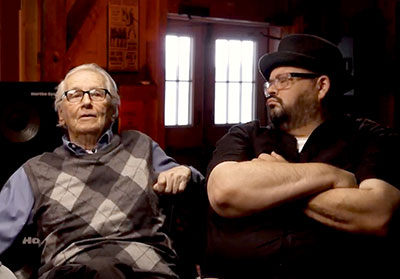 Unsurprisingly, The Last Seat in the House devotes several chapters to Woodstock, but offers its own perspective on the festival and the considerable impact of the sound system on the fledgling live sound industry and on high-level sound reinforcement. I watched several Woodstock documentaries during the time I read this, and it stands as a worthy addition to what is already out there.
The driving forces behind Hanley's story are his fascination with technology in an assortment of guises, and a passion and vision for amplified sound. He saw the failings in early efforts to upscale public address and instrument sound systems and had the vision to explore – and deliver – something far better. For a critical period, he was one of the forces defining the live sound industry.
While Hanley was a trailblazer on numerous fronts, he was not a businessman, as becomes clear in the latter stages of the Hanley Sound story. Rather than earning him money, many of his festival ad/ventures netted losses. As did his work on the Magic Stage, that promised to revolutionise music festival logistics. Hanley's company closed its doors in 1984, having failed to adapt to a changing market that was increasingly being serviced by new companies, such as Clair Brothers and McCune Sound, that had taken many of Hanley's innovations and made better commercial use of them.
There is a slicker, punchier, shorter read hidden withinThe Last Seat in the House, but if you want the full tour – Access All Areas – of Bill Hanley, Hanley Sound Inc, the emergence of the live sound industry in America, and all the key events surrounding it, then John Kane has the ticket.
The Last Seat in the House: The Story of Hanley Sound by John Kane. Published by the University Press of Mississippi. ISBN 978-1-4968-2680-0.