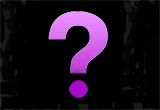 With areas of the internet awash with harsh criticism of Avid's present business direction, I met with an Avid spokesperson to discuss the company's position. A frank and healthy conversation later, we'd agreed to follow up for a post on F&W – with sight of copy before posting.
Having arranged the meeting, Avid's PR agent then reported that he wasn't 'really in a position to comment'. After a promising start, the corporate ranks had closed…
Having seen the frustration and disappointment in many of the internet posts – some unattributed – I'd hoped to formalise the comment and speculation, and offer an informed and balanced piece of editorial. Avid's comment was an essential element. If anything, I was surprised at how straightforward the initial meeting was to arrange. It was looking good for Avid.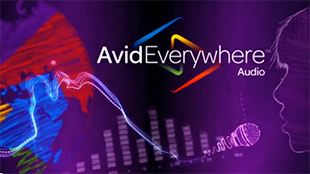 The company had released a statement in February 2016, announcing 'reductions in workforce, facility consolidation, transferring resources to lower cost regions and reducing other third-party services costs' in order to 'more efficiently operate in a leaner, and more directed cost structure'.

This was to be 'the final phase of talent alignment and facilities rationalisation program – Avid is putting the right people in the right roles in the right locations with the right cost structure which will position Avid for the end of its transformation in 2017. In connection with this effort, redundant offices will also be closed or downsized'. This covers job losses in product management, beta testing and QA, applications engineering and marketing in the US and Europe. But it doesn't explain the disillusion or resentment in the reaction. Comments on thelayoff.com ('news, personal experiences, rumours and speculations about layoffs at your company') and other social media sites pulled no punches.
Anecdotal reports had it that 'no one in Nashville is buying new Avid equipment for touring, and almost all of that business is going to DiGiCo'. And that employees are 'being used until LHJ [Avid Chairman, President and CEO Louis Hernandez Jr] and his financial cronies are ready in under two years to cash out'.
One former employee implored those remaining to 'get out now while you still can', and surmised that that 'all the suckers that are left behind will have to do the jobs of three or four people, instead of two'.
Citing redundancies from 2007, 2009, 2011, 2012 and 2016, another poster invited readers to 'name me one company that used layoffs to grow business'. Another commented that 'the salaries of the CEO and CFO, and net income of $14.3m against gross revenue of $530m... seems like greed and a lack of concern for the end-user'.
And another that 'these twats are running the company into the ground, a million dollars at a time'.
Apart from its regulatory filings statement, Avid appears to have made no attempt to defend itself. Avid's PR man told me that 'old negative news isn't something they're keen on' and that my interest required 'input from the wider Avid PR team'. Avid did, eventually, issue the following catch-all statement to F&W but chose not to address any of the specific issues that had been raised.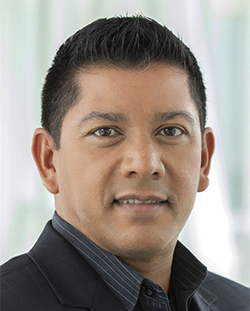 'We're delivering on our promise to provide more frequent innovations, and Pro Tools 12.5 represents the fifth software release from Avid in less than a year, demonstrating the company's commitment to delivering powerful tools and workflows that enable artists and media professionals to collaborate from anywhere in the world and focus on creating their best work.
'Most recently, we've announced the availability of the ground-breaking Avid Cloud Collaboration for Pro Tools that will radically change the way people make music, and open up unprecedented new creative possibilities. Until the release of Avid Cloud Collaboration, there hasn't been an elegant and efficient way for artists and audio professionals in different locations to work together on the same project. Now, instead of wasting time with tedious manual file management required when using generic cloud storage, Avid Cloud Collaboration synchronises revisions and files in Pro Tools automatically.
'Leading sound companies across the US and Europe are embracing the Avid Venue S6L live sound system. After being heralded 'Best of Show' at IBC and Plasa, the Venue S6L is out on the road with world-renowned bands including Black Sabbath, A-Ha and Duran Duran, delivering increased processing power and superior sound quality, with the unprecedented processing power of the industry's most advanced live sound engine, the Venue E6L.
'Likewise, our enterprise-wide, platform approach to technology is changing the way broadcasters do business. We recently signed a deal with Sinclair Broadcast Group, the largest television station operator in the United States, to transform all 64 of Sinclair's news-producing stations. The ten-year agreement is the biggest deal in Avid's history.'
Avid is hardly unique in attracting criticism for its actions, even within the broader audio industry, so why does it matter to anyone not involved with the company? It matters because of Avid's success.
From an historical audio perspective, Avid took the early promise made by Digidesign's Sound Tools in 1994 and developed it to the extent that it is now deeply embedded in music recording and reaches into live performance. A measure of this ubiquity is recognition of the name Pro Tools – along with AutoTune, it has escaped into mainstream awareness of the music industry. For better or for worse, whatever happens to Avid will impact the business. It matters.
In response to falling stock values, the possibility of Avid's technology being transferred to Sony or Apple, for example, is not news, and has seen extensive discussion over recent years. The possible conseqiences are far-reaching. It matters...