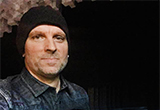 All recorded music has elements of live performance – at the very least a vocal with an in- the-box production of beats and textures or a rhythm section in the live room, all the way up to a fully live on-stage concert.
Magic Garden Mastering's Brian Lucey is a go-to mastering engineer for enhancing and furthering the live human elements of a recording, bringing a wide skill set, eclectic musical tastes and deep sensitivity to every project.
Lucey's credits take in everything from The Black Keys, Marilyn Manson, Arctic Monkeys, Dr John and Chet Faker, to the just released Lucinda Williams
Ghosts of Highway 20
double album (live in the studio) and the Ringo Starr Band Lifetime of Peace; Love Tribute Concert (live concert for David Lynch Foundation) records. His two most recent assignments illustrate how variations in approach and technology impact final results.
Live on Stage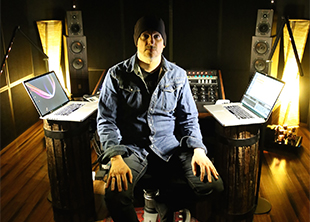 On 20 January 2014, an all-star concert at LA's El Rey Theater honouring Ringo Starr was held to benefit The David Lynch Foundation. 'Originally we intended releasing the music for broadcast only,' explains DLF Creative Director, Mindy Ramaker. 'But, we were so pleased with the audio recording, we thought it would be worthwhile to mix and master them for an album release to raise funds for DLF. And Ringo liked the idea. Brian did a wonderful job of capturing the giving spirit of the evening and creating something that can help spread DLF's and Ringo's message of peace and love throughout the world.'
Established in 2005, the David Lynch Foundation aims to fund the implementation of the scientifically proven stress-reducing Transcendental Meditation technique for at-risk people such as underserved inner-city students and veterans with PTSD. A long-time practitioner of Transcendental Meditation, Starr studied with the other Beatles under Mahareshi Mahesh Yogi back in the 1960s, and has been lending his support the David Lynch Foundation's fundraising efforts for some time.
'The performers included Peter Frampton, Don Was, Joe Walsh, Steve Lukather and Kenny Aronoff – and that was just the backing band,' reports Lucey, who had previously worked with David Lynch on two of Lynch's own-records. The production side of the album had an equally impressive pedigree. It was mixed by Bob Clearmountain. My challenge was to bring the heart of the record as close as possible to the listener and, and to create a seamless flow between tracks that featured the constantly changing vocalists, on that joyful night of music.
'A live concert recording has an expectation of realness that has to be maintained, and then, I also incorporate the musical qualities that are inherent in my all work,' he says. 'I'm always going for intimacy and connection with a frequency/transient/harmonic distortion balance that speaks to people, one listener at a time. I like drivers that move air; enough lower mid-range to give it emotional power; and just enough higher midrange and top to bring clarity but not drive people away. What I call "trying too hard" is the devil in all music production, and in mastering that happens when the upper half is being pushed too far. Trying too hard with brightness comes from insecurity and is a repellent to the modern audience, which is marketed constantly from all angles. They want to be offered an invitation to connect, not an abrasive demand to be heard. Fear that exists at any stage in the production process can be heard and felt, and people want a confident and inviting recording that uplifts and inspires. I use a Fairman TMEQ with new old stock tubes from Mullard and Telefunken for the high-mid and high shelf, as well as the Pacific Microsonics AD converter that has a tube-like top end.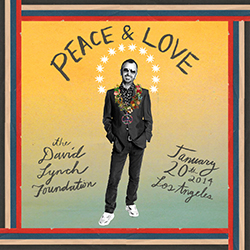 'Music is simply the energy of human beings, their spirit and intentions, organised in sound and time,' Lucey continues. 'Some live recordings are a bit sterile due to the perfectionism energy that comes from the mastering engineer and as a result, the live moment is emotionally too distant, too easy to ignore. Live music need not be perfect, perfection is actually boring. People like to relate to the flaws and humanity. Live music that connects has that emotion and humanity in the tonal balance and presentation, and mastering, just like colour correction in film, is highly responsible for that overall emotional patina. The more I worked on this record the more it revealed the true nature of the evening, which was incredibly joyful, and powerful.'
He was committed to bringing out the most exciting elements of special guest performances by stars like Betty Levette, who brought the house down with her rendition of 'It Don't Come Easy.' The set order was modified from the live performance and Lucey maintained a realistic sense of flow as you would on a studio record, though without crossfading crowd noise and pretending it was done live in this sequence.
'You have Brendan Benson, Ben Harper, Ben Folds and, of course Ringo all on there. And, there's Joe Walsh's guitar and vocal tone, which you could spot a mile away,' Lucey says, 'but getting his voice and guitar, which are both high-mid aggressive, to fit on a record with all these other singers took some finesse.'
Released on Communion Records, Ringo Starr: The Lifetime of Peace ; Love Tribute Concert is highlighted not only by a wealth of guest performances, but by hits from his solo career and with The Beatles.
Live in the Studio
The week before doing the Ringo Starr project, Lucey was recommended by accomplished tracking/mixing engineer, David Bianco (Bob Dylan, Tom Petty, Beck) to provide the final polish on Lucinda Williams's recently released (and now critically praised) <i>The Ghosts of Highway 20</i> double album. After selecting original songs for this new double CD/LP, Williams and manager/husband Tom Overby decided to record 'live' in the studio with members of her touring band to keep it more real.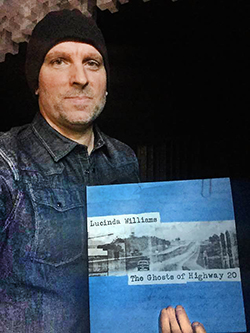 'I co-produced Ghosts of Highway 20 with Lucinda and Tom Overby, just as I had with their previous Spirit Meets the Bone, project,' explains Greg Leisz, long-time pedal steel player for Jackson Browne. 'David Bianco brought Brian Lucey onboard to master the new record which was tracked primarily with Lucinda's touring rhythm section, Butch Norton on drums, David Sutton on bass, Bill Frisell and myself on electric guitars. Lucinda played guitar on some of the tracks and a few subtle percussion and background vocals as well. There are no overdubs on the record – we recorded that way because we were attempting to capture Lucinda's vocals and the musician's responses to her performances in the truest, most immediate way.
'Bill Frisell and I have played a lot together and have a very symbiotic dialogue-driven way of responding to each other's playing, so the guitar arrangements were created spontaneously as the tracks were recorded,' Leisz adds. 'I think Brian's master did a great job of keeping the focus on Lucinda's vocals while remaining faithful to the immediacy of the instrumental performances and, on David Bianco's wonderful mixes.'
'Brian added a nice thickness to the mixes and retained the warmth I was going for,' observes engineer/mixer, David Bianco. 'In the recording I didn't cowboy it up with theEQ, but preferred to keep it natural – hi-fi, not dull, but very real. Brian intuitively maintained that aesthetic and improved the bottom end in the process.'
Reflecting on the project Lucey concludes: 'It's always a pleasure to work with a great engineer like David Bianco, and Lucinda's artistic commitment is as good as it gets. This record only needed a little sprinkle of fairy dust and shaping from my tubes and frequency balance inclinations. It was really a masterpiece before it arrived, the whole team is great and it takes a team to succeed. Knowing if and when to step in and just how far to go to enhance connection but not turn the raw emotion into a distance creating gloss is the key to all mastering. It's a musical gig for me, not a technical one. I really like low mids for intimacy and a harmonically rich back of the throat quality for all the vocals I do. A sound that makes the artist reach out and grab your heart. You can hear that thing I do on the Manson record last year and on this one probably as well as on anything else, as each is very vocal-centred and traditionally speaking, well produced. Very different artists, yet similar musicality. Intimate, gut wrenching honesty. A deep connection to and commitment to their respective muses.'
For a taste of the pleasures of the new Lucinda Williams album visit:
http://blogs.wsj.com/speakeasy/2016/01/13/lucinda-williams-if-my-love-could-kill