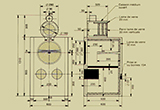 'When we started in 1973, there were no loudspeakers, there were no mixers, there were no radio mics, there were no miniature mics that were made specifically for theatre use,' recalls Autograph Sound Recording's Andrew Bruce.
The breakthrough for loudspeakers came in 1980 with the release of Meyer Sound's UPA – that and and The Godfather of Theatre Sound stepping in to champion its potential…
With Autograph working on theatre sound in the West End and Abe Jacob, The Godfather of Theatre Sound, on the case on Broadway, the pressure on audio equipment manufacturers to recognise the unique requirements of the theatre was mounting at the tail end of the 1970s. Slowly but surely, theatre made its way into their R&D departments and the solutions that emerged earned acceptance from sound designers.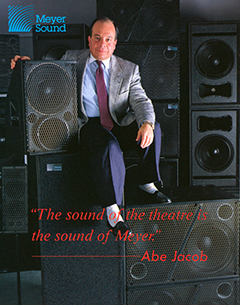 While Meyer Sound's UPA was not specifically a theatre design, it provided many of the features needed for musical theatre production. At the top of the list were sound quality, sound output and size. These needed to be excellent, high and small respectively. At this time, there were essentially three broad categories of speaker: single-box, stacked separates and columns (line arrays).
Guest speakers
'The single-box speakers were very similar to today – passive two-way or three-way enclosures available in a wide range of sizes, costs and frequency responses,' recalls Masque Sound Technical Director, Gary Stocker, who started his involvement in audio for the US theatre market in the mid-1970s.
Like Autograph in the UK, Masque is a long-standing provider of theatre sound systems. 'One main difference was the use of acoustic suspension low-end drivers,' Stocker continues. 'These have essentially disappeared today, replaced with small, efficiently ported low-frequency drivers (the Thiele/Small enclosure design parameters were not widely used until the 1980s). Another considerable difference is power handling – the amplifiers then were much smaller than today, generally 40-100W (think Altec Green), and the speaker elements were far more fragile.
'The stacked separates category consists of individual low, mid and hi cabinets stacked together to form a bi-amped or tri-amped full-range system. Perhaps the most famous was the Altec A7: a low-frequency cabinet with a multi-cellular horn mounted on top. These were literally everywhere in theatres, especially old movie houses.
'With the exception of standalone subs, separate element stacks are gone, replaced in the mid-1980s by fully integrated speaker/processors like the original Meyer Sound UPA-1 and UM-1. These smaller, more efficient units could be used in arrays with better results that the older separates.
'The column was used in theatres until the mid-1980s for both straight plays and musicals in only two incarnations – the small and large Bozak Column. Both were vertical arrays of mid-frequency aluminium cone drivers and dome tweeters, with twice as many tweeters as mid-frequency drivers. The very narrow, vertical high frequency coverage allowed the speakers to be positioned low on the stage to "skim" the audience in both the orchestra and balcony seats with very even coverage. When used correctly, the results were excellent, limited only by available amplifiers and power handling capabilities. You might call these the parents or even the grandparents of modern line array or curvilinear array systems.'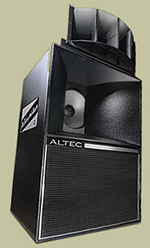 In the 1970s there was, as yet, no ferrofluid to cool the speaker coils and improve efficiency, and there was no simulation software to investigate airflow and temperature profiles. In time, improvements in materials and design would lead to the development of a wide variety of single-box speakers, up to self-powered systems that integrate amplification and control electronics into the speaker. For theatre sound, the first step was Meyer Sound's UM-1…
'Abe [Jacob]'s goal was to find a product that was small enough to be invisible and had a transparent audio quality,' says Bob McCarthy, Director of System Optimization, who was involved with Meyer Sound from the early stages of the company. 'Abe was drawn to the audio signature of the UM-1, which had superb intelligibility for speech but extremely tight coverage because it was intended for musicians onstage. Abe wanted John Meyer to build a flyable version with a wider pattern. This led to the development of the UPA, a staple that remains one of the best-selling products from Meyer Sound, with more than 30,000 shipped.
'The UM was Meyer Sound's first product and was considered revolutionary, mainly because it was designed from the ground up for consistency. Dedicated electronics, crossovers, and presets delivered very consistent performance from box to box, and from show to show. This was very different from the common approach at the time. In the late-1970s, when you set up a system for a show, you could pretty much expect some parts of it to fail in some way.
'The Meyer Sound philosophy was that you could achieve a much more consistent result if you have complete systems. Because systems like the UM and UPA no longer required system technicians to adjust processors or power settings, a lot of variables were eliminated, and this also elevated the performance consistency of products shipped to different continents.
'Abe developed a two-part approach in which he used the UM-1 stage monitor for voices, but used the wide coverage of the UPA for orchestral reinforcement. Because the loudspeakers split the duties, we would have dedicated left and right UM-1 loudspeakers for the main and balcony levels respectively, plus UPA loudspeakers supporting the stalls, circle, and balcony. It was a lot of loudspeakers just to cover a regularly shaped theatre.'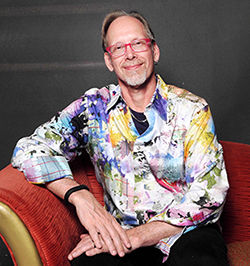 Jacob brought the UPA-1 to British theatre in 1981, on a West End production of Cats. 'By introducing the UPA into theatrical productions, Abe helped make it ubiquitous on Broadway, the West End, and in theatres around the world,' McCarthy notes.
'The UPA loudspeaker was an ideal theatre speaker,' Andrew Bruce offers. 'John and Helen Meyer knew that the market was there for developing theatre speakers – small and powerful because theatres have small proscenium arches where traditional loudspeakers just don't work.'
Bruce regards only two manufacturers to have been taking theatre sound seriously at this time, Meyer Sound with loudspeakers and Cadac with mixing consoles. 'We had to learn how to persuade manufacturers to see things our way,' he says.
Among those who were persuaded, the big three manufacturers for single-source speakers were to be Meyer Sound, Eastern Acoustic Works (EAW) and Apogee Sound through the1980s. Each offering a range of speakers delivering higher power and using lighter amplifiers, these were the backbone of theatre audio until mid-size line arrays appeared around 2000.
Of these, the L-Acoustics V-Dosc system was used for the Broadway production of Mamma Mia! in 2001 and for the first year of its US tour in 2002. The advent of mid-size and smaller line array systems led to them becoming the primary choice, especially for musicals. The big three manufacturers for column or line array speakers remain Meyer Sound (M'elodie and Mina), d&b audiotechnik (Q, T, V series) and L-Acoustics (dV-Dosc and Kara). In particular, the dV-Dosc speaker that was introduced in 1999 is still in use today.
'Many of the limitations that plagued older speakers have been reduced or nearly eliminated,' Gary Stocker reports. 'Speakers are smaller, though not necessarily lighter, but more powerful, more efficient, more consistent and more rugged. There is a much wider choice of general designs in all sizes – classic two-way and three-way passive boxes, coaxial elements, external crossover, self-powered speakers and line arrays. There is literally something for everyone, budget permitting.'
'When we started Orbital, the challenge was to find speakers that could actually provide acceptable sound, reliably without feeding back,' agrees Chris Headlam, MD of UK theatre specialist Orbital Sound. 'Meyer Sound's the first to crack this and the UPA Series became the benchmark in the theatre industry, but as time has rolled on others, such as d&b audiotechnik, caught up with products that ticked the fundamental boxes to a point where now, in fairness, most manufacturers make products that are broadly acceptable for the majority of theatre use.'
'Sound in theatre has certainly become a lot more sophisticated since the '80s,' Bob McCarthy continues. 'The number of channels in musicals can be dizzying. To support multichannel reinforcement, your system needs loudspeakers that can handle discrete audio channels. Self-powered designs are a great solution because they are multichannel-ready by design. In addition, there is a trend towards tracking the location of actors and resetting the delays as the actors move to give the audiences proper imaging, and this further increases the number of loudspeakers required.'
'Creative sound designers are also using electroacoustic technology to control the acoustics of the room to fully envelop the audience in a story and give them a unique experience that they can't have anywhere else,' McCarthy adds. 'The Meyer Sound Constellation offers a great solution that has been used in Wicked, and numerous Cirque du Soleil productions. Sound designers like Jonathan Deans and Tony Meola are altering the acoustics of the room to transport the audiences into multiple sonic environments. The role of adaptable acoustics will surely continue to expand in theatre.'
Driving design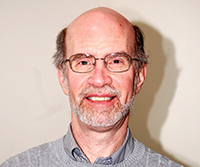 'Since Masque Sound is a rental company, the sound designers we work with drive our selection of speakers,' Stocker observes. 'They try to balance the needs of the show with the budget of the producers, along with the physical limitations of the theatre itself, taking into account such things as projecting box seats, sight lines and low proscenium clearance. Still, sound designers tend to gravitate toward some favourites from time to time. The system requirements are driven by speaker capabilities, cost, size and weight. For instance, there may only be room for small speakers in a Broadway house, a tour may have limited truck space or an Off Broadway show may have a very small budget to go along with the smaller theatre.'
Right now, the Masque Sound crew is loading in The King and I into the Vivian Beaumont Theater at New York's Lincoln Center where the thrust stage illustrates the challenges that different venues can present: 'It renders a simple left and right line array useless,' says Stocker. 'It also limits height, so a series of small arrays is impractical. For this project, the sound designer chose to use the d&b audiotechnik C7 loudspeakers, but the mounting of each one presented a problem. A curtain hangs around the stage and flies out during the overture, which means that the normal position of the C7 would have been in the way of the curtain. The solution was to fly the speaker into position after the curtain move. However, there is no fly system downstage of the proscenium. To resolve this challenge, the Set Design Team for the Sound Team designed and built a fly system, moving the six speakers at the same time. While speakers have been flown onstage often, this is the first time that I have seen them move as part of the show.'
'We're entering a new phase where some enlightened manufacturers are combining really advanced loudspeaker drivers, the knowledge of how to use DSP without it being heard and design programmes that can create really, really complex structures in advanced materials,' Headlam says. 'Examples include Nexo and Flare who are starting to tear up the old conceptions that it has to be made of wood, have a traditional horn, be heavy and sound processed.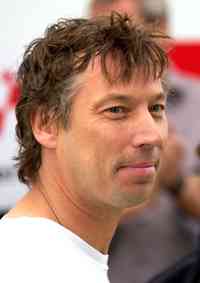 'It's exciting and important because now we can get the throw, coverage and resistance to feedback and, at the same time, real studio quality sound with almost 3D spatial imagery that was unheard of even three years ago. This should help designers involve the audience more naturally and significantly aids another theatre requirement of keeping the vocal imaging as close the acoustic source as possible because what comes out of the PA is just a louder version of what comes out of their mouth/instrument as opposed to a variant of it.'
'The musical content of modern musicals is becoming much closer to a live concert,' McCarthy observes. 'Rock of Ages is a rock 'n' roll PA, so are shows like Lion King and Spiderman. As the sound of these shows gets louder and bigger, there is a higher demand for sound systems with the punch you expect at a rock concert.'
Apart from the 'perfect loudspeaker', Stocker would like to see a mid-size, very light array speaker appear on the market: 'Many of our mid-size and smaller arrays still add up to quite a heavy load when fully assembled,' he explains. 'Weight can be a major consideration, even when the arrays are mounted in speaker towers for a touring production. They still have to be stacked and safety cabled to the building steel. It doesn't take a huge array to total more than 2,000lbs of tower and speakers. The problem, of course, is cost; the rare earth magnets and carbon-fibre enclosures that could drastically reduce the weight are simply too expensive at present.'
Alternative loudspeaker set-ups are also constantly being sought by more experimental sound designers, such as the A-B system developed by Martin Levan to address the phase cancellation that plagues characters' head mics: 'That's a very sophisticated technique that works extremely well,' says Andrew Bruce. 'Effectively, there is no summing in the console between two mics because the signals take independent paths through the electronics but are summed in the air, which is a much more natural process. That produces a huge improvement in sound.'
As with seemingly every other aspect of theatre sound, loudspeaker use is more difficult and more sophisticated than is apparent to the majority of non-theatre sound techs. But now both the awareness and the ingenuity are in place to take it on. In the view of Chris Headlam: 'This is a new age of advanced technology and it's time to start thinking – and hearing – outside of the box.'
(Sound from first rehearsal to the premier and beyond)

Andrew Bruce: The Musical
(The development of DiGiCo's theatre mixing software)
(The evolution of mixing sound for theatre)