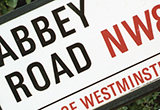 With the reopening of The Church and F&W's interview with Miloco's Nick Young, the history of London's recording studios makes good and topical reading. First published 1997, this exploration of it origins, its equipment and the engineers who tracked the music that they produced, gives a unique perspective. It begins here:

On the 50th anniversary of the APRS, Tim Goodyer and Dave Harries trace the origins of London's recording studios and its music recording scene.
The studios that served the early stages of the recording scene have since become as much a part of its history as the records they produced. The days that defined popular music also saw equipment and recording methods derived almost from scratch. But while records poured out of these studios, the studios themselves were few in number, refining their recording and production practices with a fervour and secrecy that made them as glamorous as the stars they made – and building formidable reputations for certain f those who operated them.

As with many historical events, the story of these studios is heightened by the conflicting recollections that arise when it is researched. So when the fiftieth anniversary of the APRS presented a golden opportunity to look back at the formative days of London's first studios, it was no surprise that anecdotes now outnumber hard facts by a considerable margin. A few signposts exist to help define the framework, however, so when Abbey Road opened its doors on 12 November 1931 for Sir Edward Elgar and the LSO to make the first recording of
Land of Hope and Glory
, we can be certain that it was called EMI Studios, that IBC had been running for some time, that the opening of Decca's Broadhurst Gardens facility was three years away, and that Billy Higgs independent music studios, Levy Brothers studios and Star Sound Studios would all appear over the following four years.
IBC grew out of Radio Normandy when, after WWII, its major shareholder, a former MP called Captain Leonard Plugge, was unable to recoup his investment from the French. It was established as both the Universal Programmes Company Limited and IBC – standing for International Broadcasting Company or International Broadcasting Corporation (according to Adrian Kerridge and Peter Harris respectively; Harris recalls it being the only corporation other than the BBC). When Allen Stagg arrived to run Studio B alongside John Terry, they were in the business of recording but of training a particularly high standard of engineer. That the names found here recur throughout this story is testament to IBC's success: Dennis Preston, Adrian Kerridge, Eric Tomlinson, John Timperley, Jack Clegg, Jimmy Lock, Peter Harris, Ray Prickett, Keith Grant… and Joe Meek. Today Stagg regards Meek's involvement with IBC sourly, but Meek did go on to establish himself as the first independent producer-engineer at this studio at 304 Holloway Road in 1960.
'When I first started, I was wearing a white and sweeping the dog ends up off the floor,' comments Adrian Kerridge. 'In those day, Allen Stagg really put you through your craft. Then I started spinning discs on shows – we had a live announcer in the room and I'd run the show from two turntables, and do the whole show in as long as it took to do the show, and then the playouts. There's no better way of learning than doing something live and getting your craft and your art drilled into your head pretty quickly.
The two rooms that once comprised IBC are no longer studios, along with many of the other key studio sites: Decca's studio in Broadhurst Gardens is now used by the English National Opera, Philips' Stanhope Place address was made familiar by Paul Weller (as Solid Bond Studios), but how hosts another business, Pye's spot in the former ATV House has become a casino, Trident's St Anne's Court home is now empty, and the New Bond Street location that housed Guy de Bere and later became Advision (before it moved to 23 Gosfield Street in 1969) and then l's has been cleared. A few sites still support related studios, however: Star Sound is now Air Edel and, of course, EMI had become renowned as Abbey Road.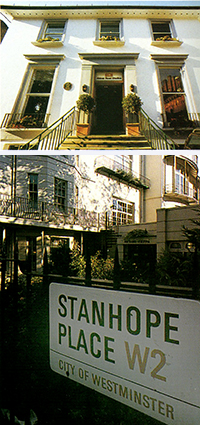 From a literal handful of studios during the 1930s and 1940s, there was a watershed beginning in 1956 when the first studios not associated with record companies appeared. These included the first Advision and Philips in 1956, CTS at its original Bayswater address in 1957, Lansdowne in 1958 and Pye in '59. Originally all were building custom equipment, common links being limited to tape recorders such as EMI's BTR1 and BTR2, which helped keep engineers' experience specific to one studio. But there were other factors that distinguished an engineer's prospects from those of today: 'I joined EMI the same day as George Martin 1 November 1950.' Recalls Ken Townsend. 'I was at [EMI] Hayes for a while and I came to Abbey Road at the tail end of 1953, early 1954, and even then there was apparently a pact between the studio manager of Decca and EMI that no staff would be given a job at either of the other ones, and they didn't want the techniques being divulged. In fact, there was probably some sort of unwritten law when you look back – nobody did move between those two companies, and they were at that stage the two biggest companies.'
Even Abbey Road hosted an uneasy peace between two former rival recording companies – HMV and Columbia Gramophone – that had been 'thrown together', in Townsend's words, under EMI.
'It was a bit like EMI and Decca were later on,' he continues, 'you weren't allowed to speak to each other because you had your own recording techniques and they were absolutely dead secret. And so it was even after 1945 when the war finished. When I joined, the people who were HMV and the people who were Columbia still considered themselves as with HMV or Columbia people.
'There weren't magazines like Studio Sound that published all the microphone techniques and all the microphones that people are using. Recording engineers were a little bit, I suppose, a bit scared of somebody taking their jobs.'

One of the key movements of personnel of the time was that of Allen Stagg from IBC to Abbey Road. After 15 years training the industry's engineers, Stagg received a call from Ken Townsend inviting him out to lunch.
'I said, "What's it about?" He said, "I'll tell you when I see you", Stagg relates. They'd apparently heard all about how IBC was, and he wanted me to do the same at Abbey Road. What a job.
'I did a few things but I never did see it as anything other than a temporary thing, for the very simple reason that I was forced into being confrontational, which is against the grain as far as I was concerned. But I couldn't see any other way forward.
'The tragedy was that when I left I was asked to make a recommendation and I said, "Well, there's only one person there and that's Ken Townsend". I knew and everybody else knew that Ken was the obvious choice, so I recommended him and they chose Gus Cook instead.'
The early recording studios were all to be found worked in existing buildings as opposed to enjoying purpose-built facilities. Decca was a municipal building, Advision was originally a dental manufacturing company and even Abbey Road began as a residential property. The circumstantial nature of such premises obviously entailed making any number of compromises, although many of the live rooms – such as those at Decca, CTS in Bayswater, Olympic in Carlton Street, Advision in Sharpleshall Street (subsequently used by Mayfair) and later Trident in St Anne's Court – did possess excellent acoustics.
'It was purpose-built, triple-wall, floating floor and trick ceiling that looked low but in fact wasn't,' says John Timperley of Advision's Bond Street days. 'It was very well equipped: Neve, pukka air conditioning that added moisture to the air to keep the string sounds the same night and day…'
The first site chosen by Dennis Preston for CTS was in Kensington Gardens Square, Bayswater, and was previously a banqueting hall owned by retail magnate William Whitely.
'Somebody found an old print that showed it in its heyday with a minstrel's gallery at one end and all sorts of things,' Peter Harris explains. 'The drawback we had there was that underneath the studio were the storage cellars of the furniture company next door – Frederick Lawrence & Co – so, at critical times you'd hear these steel-wheeled trolleys being trundled around downstairs. So one had to rush round and beg the gentleman who controlled the loading bay to get those guys to lay off for a little while.'

Any tension that exists today between audio and video people can, in part, trace its origins back to these early days, as much of the music recording grew out of established radio and film facilities. Peter Harris remembers the dissatisfaction of film music composers with existing facilities driving them into places such as CTS (Cine Telesound Studios), established specifically to attract them.
'All the film studios had scoring stages then, but many of the companies were not madly happy about the results they got,' he says. 'There were exceptions, of course, but a lot of composers knew that the record-type studio could produce a better noise for them. So CTS was set up with film projectors, sprocketed recorders, and optical recorders, and very shortly coined an awful lot of film work from the UK, and a lot from America. All the major composers from the States used to come over: Mancini, Goldsmith, Bacharach… It also captured a huge amount of the commercial, making commercials, because ITV had just started. One of the directors was Johnny Johnson, who was known as The King of the Jingles, we used to do a lot of Cliff Adams' work and a couple called The Shakespeares were quite busy in that field at the time. So we had a very large percentage of that kind of work.'
But studios already serving film companies, and the film companies themselves, were often ready to belittle the work of a new breed of engineers who were interested in establishing a new benchmark in audio.
'They were bitchy,' confirms Jack Clegg, who toured Pye, Decca and CTS after his stint at IBC. 'I did stuff for Pinewood with Frank Cordell, and they were forever picking holes in it and saying, "Well, I can hardly hear the cellos…".'
'The major studios like Shepperton and Pinewood, although they did record music it was done under duress,' adds Eric Tomlinson, who succeeded Allen Stagg at the helm of IBC. 'They would tell the sound department there is music next week, and there was sort of "Oh, all right, I'll do it". It was not the most popular reception in the film industry.
'At CTS I did a score with Ronald Goodwin, Those Magnificent Men in Their Flying Machines. Pinewood were dubbing it and they said that they must have the music as soon as the first reel was done. It went, and at about a quarter to one we got a message from Pinewood to say the music was useless – stop recording, you're wasting your time. We carried on.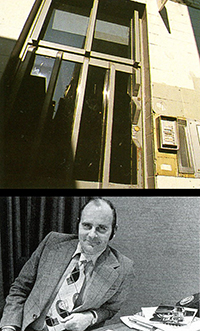 'Went over to Pinewood and there was a committee there, of sound people, and they ran it for us and said, 'It just won't work, it sounds too big, it's got echo on it, and left is left and right is right. You don't understand film music, you people in London. And this is what it should sound like". They said they couldn't do much with it, at which point Ron Goodwin said that we thought they were wrong. Ron made a very good speech about how he'd just done the film music for How the West Was Won, and how he wanted his music to sound every bit as good as that. And then we tried to make friends and said, "Come and have a drink, we'll discuss it further". And they said, "Can't do that". Then the lights went out and we were left to find our own way out.'
'We had a problem because Shepperton used to mark up the reels wrong so we always put the wrong picture and sound up,' adds Jack Clegg. 'I'm sure it was because they were so insanely jealous. We weren't allowed to do film music because we were a sound studio.'
But the sheer volume of hits that came out of Britain and the London studios proves that the engineers had learned their trade well.
Technical progress accompanies and assisted these recordings. Eric Tomlinson recalls the first stereo recording taking place at IBC in the hands of Adrian Kerridge: 'It was for an American company, Empire I believe. Johnny King. I think, was their musical director. These Americans came over and they brought with them a brown plastic attaché case in which was one of the portable Ampexes. It was a shiny brown leathery-type brown case, and you opened it up – broke it in half and the top half was the deck, and the bottom part the amplifiers, and then two speakers popped out. We were very short of mics, but we managed to find Adrian a couple and packed him off. We had the Ted Heath band there, and he put one mic at one end and one at the other, and we were all outside in the corridor listening to this fantastic stereo. Took the wind out of my sails a little bit but nevertheless it really was quite good considering he just had two microphones up. It was a fairly interesting time.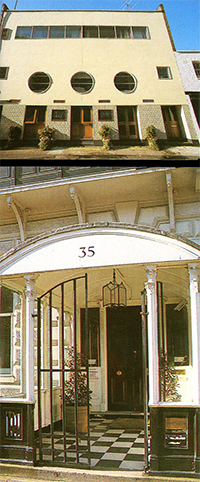 'I've still got the actual tapes of that session. In mono. It was the best Ted Heath band and it was in top form – in fact, just a few years ago, I was playing the tape early one morning when I was setting up and in came some musicians. "Hey, what's that? Sounds great". And I said, "Well you ought to know, you were on it".
'It was only a commercial record, nothing spectacular, but I still use it in a strange studio to acclimatise myself to the sound of the room.'
The opportunities for technical development and the foundations of numerous reputations were quickly laid down, including that of Rupert Neve. But Neve was in the good company of designers such as Bernard Marsden and Dick Swettenham, who was responsible for all the desks used at Olympic.
'Bernard used to go around with a cigarette packet and draw circuits on them,' says Eric Tomlinson of Marsden. 'Then he's put that cigarette packet in the fire, so consequently nothing was ever really kept. He would design all these little bits and pieces. I remember going to see this big box with a magic eye in there, which opened and closed. He used it for disc cutting to get more level. Of course, Michael Barclay of Pye loved that – get records louder, or apparently louder.'
Most notable for their in-house equipment were Decca and EMI.
'We had a manufacturing centre upstairs and al the RS60s, limiters and things, they were made there,' explains Ken Townsend. 'We later made those into cutting rooms when we formed a thing called REDD, which was Recording Engineering Development Division [based in Hayes], which started making the REDD equipment – the REDD1 was the first sort of stereo gear.
'The REDD17 used 40dB amplifiers made in Germany – to my knowledge, that was the first ever recording console rather than sort of a box. It had eight inputs and two auxiliaries. You had sum and difference transformers on Channels 1 & 2 and 7 & 8, and at the next stage you could plug in either pop or classical EQ.'

'One of the big things we got going was the echo chamber,' continues Stuart Eltham, who began his time with EMI's Abbey Road in 1948, 'and it took quite a time persuading the research department that we needed a mixer – they thought you could just put echo on everything. We had to try to explain to them that you needed more echo on violins and voices, and you didn't need any on the drums. Which means you wanted to select which microphone circuits you were going to inject echo on and be able to adjust the level. The trouble was that they used to give us what they thought we ought to have – you thought, "For God's sake, why doesn't one of you sit in on a session and see what we're trying to do?".'
The BTR1 appeared from EMI's R&D rooms in 1949, giving way to the BTR2. 'It was still a mono machine,' Eltham says, 'but it had been redesigned and it was pretty good. One of the big this was that somebody at the factory designed a way of getting bias on the tape – the previous method used to give quite a few harmonics that caused distortion. Somebody there had designed a push-pull method of making an oscillator, so it gave out pure frequencies and no harmonics, and all the harmonics were killed, and you had a pure source of bias in the tape.'
Today, such equipment commands equal levels of respect and cash – although some original users remember its shortcomings.
'All the mixing consoles were pretty bloody awful,' says Decca's Jack Clegg. 'I'm thinking of the mixing console in Number 1, which was "Heath Robinson". There were ten channels, so if you wanted the bass – and we're talking about 4-track recordings – to be on Track 1 you had to be in a particular place in the studio. You actually had to move people around in the studio to get them on different tracks. It was awful.'
Tom Stevenson remembers the first Neve desk appearing in 1964 at Chappells when it had been bought by Philips: 'In 1964 I was so impressed with what Rupert had done that I raised capital to set him up on business. In fact, the day that Harold Wilson got into parliament when there was a great shortage of money around. I was able to raise capital but he turned it down and I think he got it from a semi-religious organisation.'
The installation provided the inspiration Eric Tomlinson, then based at Anvil Studios in Denham, needed: 'We went to Chappells in Bond Street and saw the very first Neve desk. A black one, rather a long black one – you had to be very long in the arm to reach the top of it. We met the sales guy and he said, "There it is, we can do you one of these". And I said, "Well, it's good but it's not very good for us, it's too big, too long. It would be difficult in our control room. You wouldn't be able to see the screen. You have to be able to see the screen. It's got to be lower. And we want to be able to work quickly on it". So he said, "Well, there is another design coming out…".
That was the very first of the blue-coloured slimline, the number of it I don't know, but it was one that had EQ on the channels and so on. We talked Ken [Cameron] into buying one of those, but being a Scotsman he baulked at buying a 24-channel one, he bought 18.
'It worked very well once we got over the first teething troubles. We were using 3-track and 4-track Studers, 4-track 1-inch I believe it was and 3-track half-inch, and, I think 4-track half-inch. So I had numerous head blocks.'
A Neve also replaced a Telefunken desk in Pye's mobile in either 1965 or1966. 'It was the first black desk that wasn't shiny,' says Pye's Ray Prickett,' it was that bluey-beige. I chose that desk and they stuck with it for years.'

Throughout the 1960s and 1970s studios came, moved, merged and closed. The doors to the once-exclusive club had been forced open and the cocktail of enthusiasm, entrepreneurism and business that came to characterise the studio business began to take hold. Particularly significant in the opening was that of George Martin Air Studio in 1969. This followed his departure from EMI in 1965 over money – having requested a rise and expenses for his secretary, he was informed that the Beatles made £66m profit that year. Martin challenged the statement, believing that the figure was £66m turnover. The revelation that was, indeed, profit, prompted his departure and the formation of his own company.
'We opened with a 16-track,' Airs's Geoff Emerick states. 'Abbey Road was still 8-track. We intended to open with Studer 16-tracks I seem to remember, but they weren't ready so we bought 3Ms again, then Studers.'
'George and I had lunch one day,' recalls Trident's Barry Sheffield, 'and George said, "I reckon Air Studios is the best studio in the world now. I think we're better than you are". And I said, "George, that's the best bit of news I've ever had because I want to be number two so that I've got somewhere to go and you've got nowhere to go". I can remember him sating, "I wish I hadn't said that".'
Inevitably, not all the trading met with the approval of the engineers. Olympic's sale to Virgin, for example, came as a surprise to Keith Grant: 'Cliff called me up in the office and said, "I've sold it". I said, "What do you mean, you've sold it?" He said, "I've sold it to Virgin". I said, "You might at least have told me about this". I know I was a microscopic shareholder, but for goodness sake…
'And that was that. I immediately had two offers to reopen – I was offered £5m to open another studio by one party, and then shortly after that another party asked me the same question: "Would I open another studio in London?" And that same party six or eight months ago approached me again. I said, "No thanks, I've had my fair share".'
The studio operated by Chappell Music Publishing from its basement faced difficulties when the death of owner Louis Drefus incurred death duties so large that they forced its sale. John Timperley's memories of the acquisition are not fond ones: "ATV nearly bought us, EMI looked at the books, various big corporations made offers and counter offers. In the end Philips got us.
'We got ruined by Philips,' he states. 'I've no hesitation in saying that. Philips came and looked round, and were distraught at the equipment level. What had we got all the Dolbys for? Why did we need all those microphones? What about this and that? "My God, you've got four echo plates and a chamber…"
'Gradually the old guys who hired me were got rid of, and in the end it came down to the fact they didn't want to have another studio competing with their Philips studio in London. They did their damndest to close us down, and within three or four years they did. They wrecked it. Pure jealousy.'
Most recently, the famous Decca Recording Centre has also closed, leaving just a couple of engineers behind. 'They probably feel they have to,' Timperley observes, 'if only to play their tapes to them, sort out the library and do the odd session. But eventually, when they retire…
'Have they kept Jimmy Lock?'
(This feature originally appeared in Studio Sound, November 1997, as 'London Calling')

See also:
Interview: Miloco's Nick Young