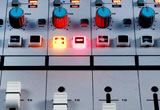 Killing 185 people and costing NZ$15bn, the 2011 Christchurch earthquake was one of New Zealand's most severe peacetime disasters. Among the damaged and collapsed buildings, the Music and Audio Institute of New Zealand found itself temporarily off limits.
'Most of the buildings around our campus had been, or were being demolished. Obviously the big question was: what happened to the gear?'
The speaker is Ivan Shevchuk, Programme Leader of the Certificate in Audio Engineering & Music Production at Tai Poutini Polytechnic's MAINZ Faculty. Perhaps surprisingly, given that the surrounding buildings suffered severe damage, the studio had survived the 6.3 magnitude assault.
'The building we are in is reasonably modern and used to be a bank,' Shevchuk explains. 'One of the control rooms used to be a vault, so this may have played a role, I guess.'
With the building and its infrastructure largely intact, the MAINZ team returned 18 months after the earthquake to check out the equipment for the first time. Shevchuk reports having found 'some overturned cabinets and a speaker or two on the floor...'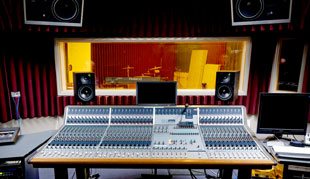 The bulk of the outboard – which includes units from the likes of Alesis, Focusrite, Digidesign, Drawmer, dbx, Symetrix, Yamaha, Lexicon, Tascam, TC Electronic, ART and Roland – seemed OK. 'Being rackmount and made for touring as well as studio use, I would expect these to survive,' he says 'But a mixing desk designed for the studio and containing many times more components is a different story.'
Shevchuk's concern centred on the mixing console that had been at the heart of the studio for the past 11 years, an Audient ASP8024.
While Audient is happy to claim that its equipment is built to last – mixing desks in educational facilities see heavy use from hundreds of students – the company stops short of claiming it to be earthquake proof. Back at Audient's UK HQ, news of the MAINZ desk was anxiously awaited…
'When we managed to get back and turn it on for the first time, it was almost like finding an ancient, forgotten alien spaceship in one's own backyard,' Shevchuk recounts. 'You push a power button, it goes whoooshhh…
'I would not expect a sensitive and delicate device like a studio mixing desk to survive an ordeal like the one we had. This is just exceptional.'
MAINZ attraction
MAINZ is a faculty of Tai Poutini Polytechnic, a tertiary education institute offering a wide variety of industry-approved training programmes throughout New Zealand. It was established more than 15 years ago and has campuses in Auckland and Christchurch offering music and audio engineering courses. These include Audio Engineering and Music Production, Live Sound & Event Production, DJ and Electronic Music Production and Contemporary Music Production.
Both campuses are equipped with a mix of modern and vintage gear, and use latest versions of audio computer software and hardware – with the ASP8024 at their centre.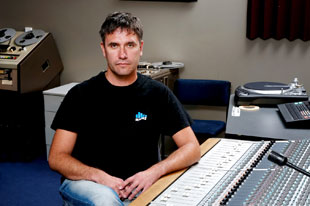 Shevchuk's appreciation of the console began before it was shaken, covered in dust and abandoned for a year-and-a-half: 'The layout is extremely straightforward and simple,' he says of the desk's surface colour coding. 'This makes it very easy for the students to grasp, and is of great help to us tutors too. Also, having separate auxiliaries for FX sends and cue-mix [these are named A and B, rather than numbered] and fantastic flexibility in sources assignment to feed the two built-in headphone amps, adds to the simplicity and flexibility of use.
'Audio quality is simply outstanding,' he continues. 'Very clean, transparent and detailed, yet not thin or too sterile, the desk also has really good transient response and low noise. One has to invest megabucks in high-end boutique gear to get any kind of improvement in this field.
'It has required very little maintenance during the 11 years of students' (ab)use – a few channel inputs and meters had attention and the talkback button is worn out. I wish everything in this world was so reliable,' he laughs. 'Overall our Audient ASP8024 has proven to be a fantastic long-term investment and an invaluable tool for our activities.'
The console was supplied by New Zealand distributor, Protel: 'Eleven years ago when we supplied the ASP8024, one of the reasons it was chosen to be the studio centrepiece was the clean and logical layout, ensuring ease of use while being great for teaching and understanding signal flow,' says Rob Paris, Protel National Sales Manager. 'To this day, it continues to provide reliable service, and Audient remains one of our most important audio brands.'
'It's a sophisticated piece of studio gear, in our case proudly deserving of its "vintage" status,' Shevchuk offers.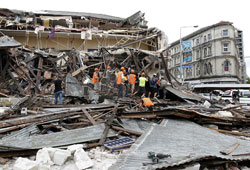 The aftermath of the earthquake may yet bring problems, but the signs so far are encouraging.
'In a situation like this, provided that equipment survives through all the shaking, the worst enemy is all those highly abrasive fine particles of dust – bricks, concrete and mortar – generated by demolition of the damaged buildings,' Shevchuk observes. ' I don't think we had any issues that we were afraid of, like noisy or misaligned faders and damaged patchbays, but we are definitely seeing more dust around, especially inside of anything that has fan cooling. Will it have any detrimental long-term effects? Only time will tell.'