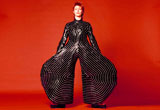 While Madonna has come to enjoy the title Queen of Reinvention, it is David Bowie who is reinvention's true hero.
From 1967 album debut through a succession of radical musical style changes, periodic forays into acting and painting, a pioneering US$55m 'David Bowie bond' issue, and now the David Bowie is exhibition, Bowie has pushed boundaries beyond the efforts of all peers.
About to open at London's Victoria & Albert Museum, David Bowie is views his career as a retrospective, in spite of its title and a concurrent album release that has put Bowie back at the top of the music charts. While Bowie has actively assisted in its creation, it now stands alone as another of his works – there are no Bowie interviews about David Bowie is…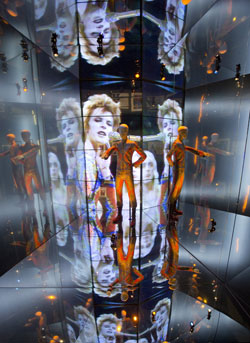 Nevertheless, the museum claims that it is the fastest-selling exhibition in its history, with more than 50,000 advance tickets.
At around 300 exhibits, the show represents a fraction of what V&A curators Victoria Broackes and Geoffrey Marsh had to draw on, yet this is a seriously extensive exhibition. Videos, stage costumes, album covers, stage sets and photographs join handwritten lyrics, a letter confirming his name change (from Jones) and the EMS Synthi AKS given to Bowie by Brian Eno, in offering an unprecedented venture into the artist's world. His achievements are celebrated, and the breadth and depth of his influence is there to be pondered. There is help in the form of Paul Robertson's The Periodic Table of Bowie, but while intriguing, this raises as many questions as it attempts to answer.
The press coverage the exhibition has received ahead of its opening has demonstrated both the level of interest and its achievement. Alongside celebrity preview comment across popular press from red top to arts supplement, a select group of audio journalists were invited by Sennheiser to see the show and experience the sound set-up – an ambitious affair in itself.
Sound and vision
The soundtrack to David Bowie is has seen the V&A working closely with Sennheiser on a guidePort audio tour and two 3D sound simulations. The exhibition is designed to be an 'immersive audio experience', with the quality of its audio an essential and critical element.
Audio guides, powered by Sennheiser's guidePort system, provide music and commentary, triggered when visitors approach the exhibits and screens. Two audio events – a welcome when entering and an 'extro' when leaving – are stored on the bodypack receivers, with all other music and video sound transmitted as real-time, lip-sync stereo audio from 11 twin-cell transmitters.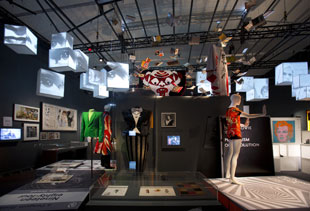 These rackmount units are located in two control rooms that also accommodate the control PC for the guidePort system. The visitors' receivers automatically download the audio when they pass the corresponding guidePort antenna units, and are played when small trigger units placed near the exhibits are approached.
'This is a fully automated yet entirely personal tour, as the exhibition can be explored in whatever order and at any pace whatsoever. The audio is always played at the right time for each visitor,' explains Sennheiser Application Engineer, Norbert Hilbich, who assisted in the set-up of the guidePort system.
The exhibition's sound comes to the fore in two 3D audio experiences – accompanying footage of David Bowie performing live and filmed for TV. Delivered by hidden Neumann and Klein+Hummel loudspeakers, this '3D' soundtrack uses an edit made specifically for the show by Bowie's long-term producer, Tony Visconti.
To enable both stereo and mono material to be presented as 3D, an upmix algorithm was devised by Sennheiser International Recording Applications Manager, Gregor Zielinsky.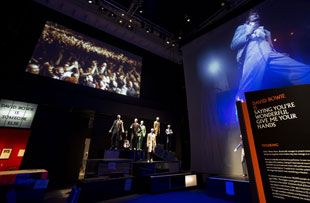 'The algorithm was developed to automatically convert stereo recordings into simulated 3D,' he explains. 'Basically, you can describe it as a "one size fits all" algorithm for 3D surround sound, and it can also be used by consumers in the future.'
A graduate tonmeister, Zielinsky worked for 16 years at Deutsche Grammophon before joining Sennheiser – and won a 1992 Grammy for Best Engineered Classical Recording (Candide, performed by the London Symphony Orchestra and conducted by Leonard Bernstein).
'We had some really old mono material, not exactly recorded under the best of circumstances', he continues. 'With the algorithm and some fine-tuning in the studio, we ensured that this rare material can now be enjoyed in an astonishingly new form. To do this, I converted the mono sources into pseudo-stereo and then performed a conversion into 3D. Each song took me about two days in the studio to complete.
The algorithm is also used for Tony Visconti's collage of Bowie songs: It's not a kind of medley as you might expect but a sophisticated interlinking of different songs,' Zielinsky says. 'The familiar opening of one song, for example, is connected with a hook line from another piece, with the result that Bowie's works start to talk to each other. I must say, Tony Visconti has created a fantastic new work of art with his collage. This time, the audio material was of a high quality and went through the algorithm 1:1 without any reprocessing.'
The algorithm, which is awaiting a patent, is based on psychoacoustic effects: 'It's not a matter of artificially adding reverb or spatial effects; instead, the algorithm analyses the stereo signal and uses the spatial information that is nearly always available to calculate a 3D sound,' Zielinsky explains. 'One very important aspect is to maintain the balance between the band and the vocals and to ensure that the voice is not being coloured. The algorithm is converted into an impulse response, and the original audio signal is combined with the impulse response by using a mathematical process called convolution. The result is simulated 3D.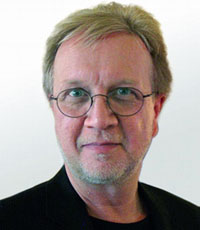 'Home applications in the future will simply use a small chip with the impulse response to convert the signal in real time.'
The result, according to co-curator Geoffrey Marsh, is nicely in keeping with Bowie's own efforts to break new ground: 'Working with Sennheiser on audio delivery has been a fantastic opportunity,' he says. 'They have pushed the boundaries as to how sound can evoke, provoke and inspire visitors and they have created a genuinely multi-media museum experience, which has been a challenging objective but one we are delighted to have done with Sennheiser's support and expertise.'
'The Victoria and Albert Museum designed David Bowie is to be as much about the sonic as the visual,' says Paul Whiting, President of Global Sales at Sennheiser. 'The Sennheiser audio guide and sound system were installed with this in mind. Our sound engineers have used their considerable expertise and the kind of audio design normally found only at major music events. Sennheiser was innovating when many of these sounds were created, and we have pushed the barriers of sound again to enable you to hear Aladdin Sane, Ziggy Stardust and the Thin White Duke the way Bowie, Visconti or Eno intended.'
Following its run at the V&A the exhibition will tour internationally – the venues have yet to be confirmed.
Tourguide system:
· GP EK 3202-5-1 guidePort bodypack receivers f (550)
· PX 100 II dynamic stereo headphones (1,000)
· GP SR 3200-2 cell transmitters (11)
· GP AM 3000 active antenna modules (34)
· GP ID 3200-IN indoor indentifiers (48)
· GP L 3202-10 charging units(55)
· Bodypack transmitter with headset mic for a tour-guide (GP SK 3202-0-1 and HS 2)
· GuidePort installation and statistics software


3D simulation audio system:
· Neumann O 410 three-way loudspeakers (10)
· Neumann KH 870 sub-woofers (4)
· Klein+Hummel IS 153 three-way loudspeakers (2)
· Klein+Hummel IS 123 three-way loudspeakers (8)