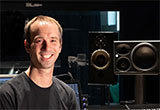 With Bettina Bertók-Thumm and Michael Thumm taking ownership in 2017, Bauer Studios in Ludwigsburg has entered a new phase in its history. Both German and international artists record here – Udo Jürgens, Herbert Grönemeyer, Stevie Wonder, Chaka Khan and Miles Davis among them.
'We have a tradition of looking forward,' says MD, Michael Thumm. 'We enjoy exploring new things, and I think that's why we're still around after 70 years.'
Shared with the studio's founders, this philosophy reflects the facility's origin as Germany's first private recording studio – in the late 1950s, Bauer Studios was an early pioneer of stereophony.
Historically, the studio's primary asset has been Studio 1, with a Neve console and a live room with space for orchestras and big bands, and where the Studio Konzert series, is recorded live in front of an audience on two-track analogue tape and via Bauer Studios' own record label.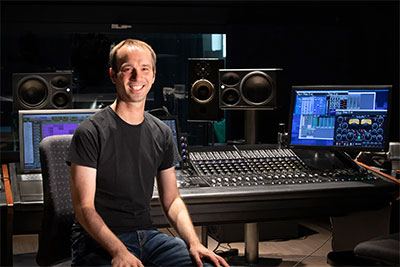 Studio 2, which had previously been little used and was past its prime, and was to be converted for film sound mixing by the facility's new owners – having completed Tonmeister studies at the Babelsberg Konrad Wolf Academy of Film and Television (now Film University) in Potsdam, they were familiar with multichannel formats.
'It quickly became clear to us that if we're building a studio in 2017, it would be stupid not to consider an immersive format,' Michael Thumm recalls. 'It was a relatively small step to screw four more speakers to the ceiling. With film sound in mind, we made a conscious decision to go with Dolby Atmos, even though Auro 3D played a bigger role for music productions at the time. We figured that Dolby's connections to the movie business would give it a greater influence on the market. And that's what we see happening now. For example, Universal is having their back catalogue mixed in Dolby Atmos at Capitol Studios in Los Angeles.'
The redesigned Studio 2 by Markus Bertram (MB Akustik) required a monitoring system that supports common surround formats as well as Dolby Atmos. When it came to choosing the loudspeakers, Neumann studio monitors were quickly selected as the first choice.
'The decision to use Neumann actually had nothing to do with immersive,' Michael Thumm explains. A decisive factor was compatibility with other studios and with their sound engineers' listening experience. 'Neumann monitors were in many TV mix rooms, they were used at the university, and many recording studios are now also equipped with them. We spoke to many fellow sound engineers before we made our decision: What studio monitors do you know? What do you prefer?
'I personally like the Neumann studio monitors; I have used them frequently and have always been able to achieve great results. Our sound engineer colleagues here at Bauer Studios also agreed on Neumann monitors. Moreover, we also rent out Studio 2 to external sound engineers. We therefore wanted loudspeakers that everyone would feel comfortable working with. Everyone knew the Neumann monitors.'
The consistent sound image of the KH line also plays an important role for the monitoring system in Studio 2 as different models are used: 'Five KH 310s form the surround circle. If necessary, we can add two more KH 310s for 7.1. The subwoofer is a KH 870, and four KH 80 DSPs are used for the height layer. So it's a 5.1.4 or 7.1.4 set-up.'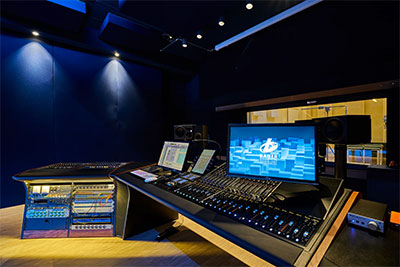 Among the first productions that used the new possibilities was Wer 4 sind (2019), a film documentary celebrating the 30th anniversary of German rap pioneers Die Fantastischen Vier. 'That was natively post-produced in Dolby Atmos. In the music sector, there are requests, but demand is not huge, so far.'
When the Covid pandemic meant that many productions were cancelled or put on hold, Bauer Studios used the time wisely. 'The opportunity arose for our eight sound engineers to gain experience in immersive audio,' Michael Thumm says. 'So all the engineers remixed their productions in Dolby Atmos. We got to grips with the format, played things back to each other; we discussed our work and had fun discovering – what is possible, what makes sense? We tried out a wide variety of approaches and workflows.'
The result is Freiheitsgrade (degrees of freedom), a compilation of productions from Bauer Studios, remixed in Dolby Atmos. The musical spectrum ranges from big band jazz and modern jazz to funk, pop and folk. Unlike many other immersive productions, there is a focus on acoustic music.
'It's a huge pleasure to listen to a large body of sound such as a big band in immersive audio, to feel the energy in the room – even for people who actually prefer other types of music,' Michael Thumm enthuses. 'As a sound engineer, you should enjoy experimenting. What possibilities does the format offer, and what can I do to serve this piece of music? You shouldn't lose sight of the listeners, either; for example, they should notice that there are ceiling speakers.
'When I'm not mixing to picture, I can give the listener the opportunity to stand in the middle of the band. The space this creates makes mixing easier; I don't have to use as much EQ and compression to fit the music between two speakers. With immersive, I can resolve the arrangement much more finely, present it to the listener in a more transparent way. Moving around this playing field is a great pleasure.'
Freiheitsgrade will be available mid-September 2021 via Apple Music, Tidal and Amazon Music.