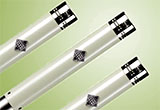 US microphone manufacturer Telefunken Elektroakustik is marking 20 years – founded by Toni Fishman in 2001, it represents the twenty-first century revival of the original German company founded in 1903, and faithfully follows a tradition of excellence and innovation established more than100 years ago.
'Telefunken pioneered a new era in transducer technology and held the top position in microphone design throughout most of the twentieth century,' Fishman says.
Fishman had purchased an original Telefunken ELA M 251 for use in his recording studio, but when it arrived he discovered that the polar pattern switch was no longer functional. Finding that this was a common issue with the original units, he struck on the idea of making and marketing a replacement switch.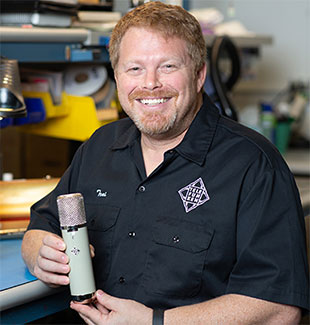 He acquired the rights to the Telefunken name and its associated diamond logo for use in North America, and the company began with just that one microphone part – the ELA M 251 polar pattern selector – in 2000.
'Production had ceased in 1985, but the microphones continued to be held in the highest regard,' Fishman recalls. 'As time went by, keeping those prized mics operational became increasingly more difficult and prohibitively expensive.'
The switch component was successfully reverse engineered and brought into production for other 251 owners who had encountered the same issue with the notoriously fault.
With that component successfully designed and manufactured, Fishman's ambitions for Telefunken Elektroakustik were set high – to reverse engineer the entire microphone exactly as it was originally manufactured. The next two years were spent developing each and every part of the microphone, down to the smallest distinctive details. Numerous original documents and drafts from Telefunken and AKG were acquired, and followed by further reverse engineering. In due course, the ELA M 251 was brought back to life with meticulous accuracy.
'When we accomplished this milestone, we knew we could tackle other similar legendary microphones,' Fishman says, 'Our goal all along has been to look into every classic microphone and bring it back to life with full respect and attention to the original details. As a result of this precision workmanship, we have been able to apply that knowledge to some entirely new microphone designs that have gained wide acceptance in the recording and touring industry.'
Telefunken has gone on to establish a product line that expertly combines vintage style and sound with the reliability of a modern-day microphone design. The Diamond Series features three primary models that epitomise vintage vacuum tube microphone technology and characterise the sound of popular recordings from the 1940s to the present day.
The Alchemy Series was the company's next generation of large-diaphragm condensers – five microphone models featuring unique sonic profiles developed from the ground up, using a combination of vintage microphone elements and modern fidelity and reliability.
Telefunken also offers two small-diaphragm condenser designs, including both a tube and FET circuit design, as well as three uniquely voiced Dynamic microphones. Over the past few years, the company has also introduced a new line of direct boxes, a series of XLR and instrument cables, studio isolation headphones, and a line of vacuum tubes. Telefunken's commitment to both the sonic excellence and quality of all of their products is rivalled only by the team's dedication to provide the best possible service to customers.
The company flaunts the tagline 'built to a standard, not to a price', claiming it to be a company-wide mentality more than an advertising line.
It began in Berlin
Telefunken dates back to 1903 Berlin, begun as a joint venture between Siemens & Halske and AEG (Allgemeine-Elektrizitãts-Gesellschaft/General Electric Company), then developing wireless communications for the German army and Imperial German Navy respectively. A dispute over patents prompted Kaiser Wilhelm II to suggest they combine ther efforts, and the combined company Telefunken was born ('tele' from the Greek for distance, 'funken' the German for transmit).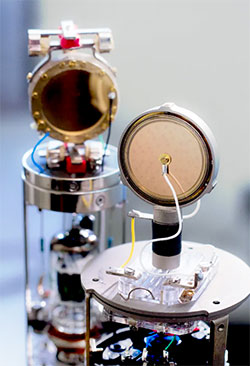 The 1900s saw Telefunken lead the global technology industry, with innovations in wireless radio communications, television receivers, video cameras, vacuum tubes, mic preamplifiers and microphones.
In 1947, Telefunken began distribution of the Neumann U47 large-diaphragm, valve microphone – the world's first switchable-pattern condenser microphone (cardioid/omni) – which found particular favour in the US where ribbon microphones were predominant in recording studios. The fidelity and detail of the U47 pushed it to the forefront of use in recording studios worldwide.
When U47 designer Georg Neumann chose to not renew his distribution contract with Telefunken, the U47 Telefunken sought to replace it with a microphone of equal calibre, and contracted AKG to develop a new series of microphones for its product line. Of the microphones that followed, one became the ELA M 251. The design stemmed from AKG's already-in-production C12, with the CK12 capsule at the heart of the design. In 1959 the ELA M 251/251E was introduced to the world.
Though only produced between 1959 and 1962, the ELA M 251 is widely regarded by many of its fans to be among the best sounding microphones ever created. While many other mics were distributed and designed by Telefunken, the U47 and ELA M 251 remain the company's greatest contributions to the world of recording.
Offered alongside the microphones, Telefunken valves were also considered to be among the highest quality, and many variations remain highly sought-after.
Telefunken went through a number of ownership changes and iterations, ultimately ceasing operations 1985. During subsequent decades when the ELA M 251 was not in production, its limited original production quantity and fragility led the good working-condition units to become increasingly rare and exponentially more valuable.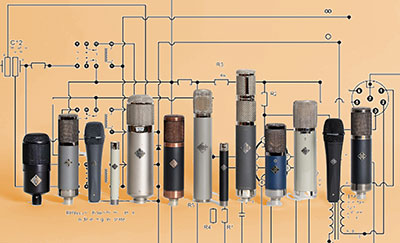 The Wall Street Journal published an article in the 1990s citing the original ELA M 251 to be one of the best overall investment holdings of the 21st century. But, as with any vintage piece of electronics, certain parts began to fail on these original units, making some of them unusable… until Fishman stepped in.
'We've developed quite an extensive research and development facility here in South Windsor, Connecticut,' Fishman reflects. 'We have a complete performance soundstage and recording studio for realistically testing out our new microphones and auxiliary gear. Telefunken gained its global stature with an impressive line of both professional and consumer products.
'Looking back, it is hard to believe we were able to successfully do all of this in just 20 years. But we have found a pro audio community that respects and supports our efforts to continue with our innovations, and is proudly sharing in our celebration this year.'
Alongside its anniversary, Fishman's Telefunken Elektroakustik is celebrating further milestones this year – the 60th anniversary of the original ELA M 251E, which was produced between 1958 and 1961, and the manufacture of 1,000 of its own ELA M 251E.