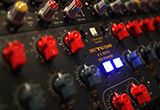 While centre stage belongs to studio and mixing console, the story behind the refurbishment of London's iconic Church has an all-star cast – from new owner Paul Epworth through studio designer John Storyk, and the Miloco group that handled the build and will manage bookings, to the specialist techs who lent unrivalled expertise to the many aspects of the project.
MD Nick Young offers an insight into Miloco and the path to The Church.
The company was established in 1984 by Queen bass player John Deacon and the band's tour manager, Henry Crallan. A tour specialist who had 'built stages all his life', Crallan wanted to get into recording. He bought a building in Hoxton Square, when Hoxton was rather a remote suburb of North London, and opened Milo Music. The 1980s were generous to the recording industry, and Milo set its sights modestly.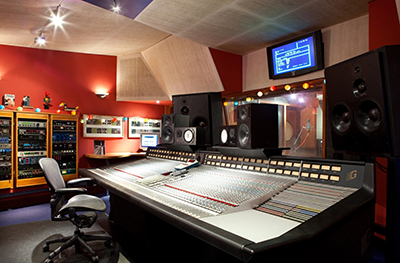 'I would say that, back then, Milo was top of the Championship in recording studios, rather than in the Premiership,' Nick Young says. 'It started off with an Amek Angela console and Studer tape machine.
'I don't think John had much to do with running it, except being a financial partner at the beginning and then being slowly bought out. I arrived about five years later, making tea and wanting to be an engineer. I worked for a couple of years as an assistant, then became an engineer and ended up in the office because Henry was always away on tour.'
It is unlikely that anyone within the fledgling company, nor any observer, could have predicted the decimation of the traditional recording studio business that lay just below the horizon, or the almost prescient working model that Miloco was soon to establish. The company's initial steps gave little indication of either, but that began to change quite quickly.
Key changes
A 16-track Fostex demo studio appeared in the basement of Milo (now The Square), and Milo opened its first dry hire room in Hoxton Market. 'That was pretty ahead of its time back then,' Young recalls. 'One of the original acts are still there today. We built it 20 years ago, and they've been in there every day since.
'After that we met Matt Johnson of The The, who had bought The Garden Studio from John Foxx of Ultravox. He had the whole building and lived above the studio. We went down to take a look, and asked him how often he used it… "oh, two months a year". It was sitting empty for the rest of the time, so we offered to fill it up for him so that he could make some money out of it. That was pretty well how Miloco started, with our first partnership studio.'
Initially, it wasn't a smooth ride, however…
'We couldn't have picked a harder studio in some ways,' Young admits. 'It took us three days to get a sound out of the desk – we went down there with our maintenance man and Matt said it was fine the last time he used it. He had an Amek 2500 console with a Soundtracs to the side of it, and was recording into an ADAM 12-track digital machine using years of wiring that had built up. He didn't have a 2-inch machine, which was what it was all about then. I think I was in there every night doing maintenance after the sessions had finished because it was so very fragile.'
No longer running, The Garden remained under Miloco's wing until closing about two years ago: 'Matt got a better offer from a sandwich bar,' Young says tellingly. 'That's a big problem – you just can't keep up with commercial rents any more, especially in London.'
As Shoreditch and Hoxton became fashionable, events outside of the recording industry conspired to shape Miloco's evolution. Initially threatening to drive the company out, these resulted in a key development.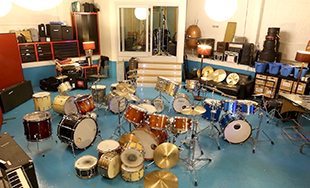 'Buildings started going up around us and, when one appeared next to our live room, we started looking for premises to move into and found Orinoco Studios,' Young recalls. 'We thought that would be a perfect fit because it had two studios and a big, empty space where we could move Hoxton Square into and have it as our base going forward. So we bought Orinoco and moved in – and that was when we became Miloco in 2000 – from Milo and Orinoco.
'Actually, we managed to keep Hoxton Square going because they did all the noisy work in the mornings and we got through it pretty much unscathed. Henry had sold the building to some of our other tenants and we were able to rent the studio space back. We had plans drawn up for the relocation to Orinoco but it was at that time that the decline in studios began – technology was getting better, music wasn't selling and the record companies didn't have any money – so we shelved it.'
Miloco now had its HQ and was set to develop a model of operation that would withstand the assault of the changes that Young had identified.
'We learned how to run everything else remotely,' he explains. 'I started building an online studio software system – it started off as a contacts database, then it became session sheets, then it became fault reporting. And that has been the backbone of Miloco.
'We can see everything that goes on in any studio at any time. The engineers fill in their hours, we can see any faults that come up… it was like having cloud computing back then. It doesn't look very sophisticated but it is a very sophisticated system that is custom built for what we do. At a time when studios all had managers, assistant managers and teams of techs, we were running five studios with three of us.'
The next stage was meeting musician/producer Ben Hillier…
'He came to look at the empty space at Orinoco. He walked in and said, "this is brilliant, this is where I want to have my studio", and we put him in there.
'He said, "we need a wall there and a wall there…" so we built them to isolate it a bit, and he brought his gear in and set it up as an open control room/live room, which became The Pool Recording Studio. That was around 2006, and I think we made £160,000 from that one studio in the first year alone with very little outlay. That really opened my eyes, because we'd never run a studio with a control room in the live room with no separation. Ben put together a studio when he recorded with Blur in Morocco, and was very used to setting up studios – he made things work around him.'
Hillier had introduced the recording style that would bring Paul Epworth into the Miloco fold, and pave the way for the company's future venture with The Church.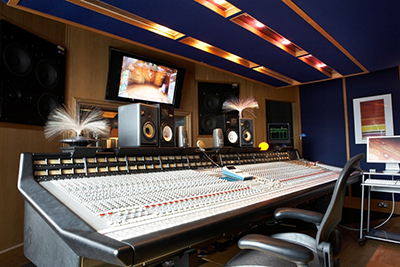 'Paul was one of our first clients in that room,' Young says. 'He had been recording at [London mastering studio] The Exchange where they had one recording room, which Mark Rankin had set up – a similar sort of set-up but on a smaller scale. Mark became Paul's engineer for many years. The first Bloc Party album was recorded there and he loved that way of working. The Exchange got rid of that studio and Mark came to work with us…
'Suddenly we had a producer on board, and we started working with other producers. Hugh Padgham called us up and asked us if we wanted to get involved in his studio [Sofa Sound]. That was across the other side of town in West London and we started to learn that different producers are very territorial, even within London. We could build identical rooms in North London and South London, and we wouldn't be taking market share away from one with the other. And it's still like that; they just don't like travelling. When you get established and you've got a family, you spend so long in the studio that you want to be as close to home as possible. Also, having another studio that was slightly different meant that a new set of clients would arrive.
'From there, more people started approaching us – Pete Heller had a studio called Music Box in Kentish Town with a digital Harrison desk. We felt we couldn't really market the room with this in, so we chatted to Pete and agreed to put a VR into the room to help sell it. His studio wasn't public up to that point, and we made it commercial. Again, it did pretty well. From there it sort of snowballed. We had a pool of engineers and assistants, and we became a little network looking after producers and engineers and assistants.
'Flood and Alan Moulder approached us because they had been offered the big tracking room upstairs at Battery Studios, and called it Assault & Battery. They had their mix room downstairs and they thought it was a great opportunity, but they were a little concerned over how to get more work into it. We were the only people working with other producers and studios. Ben [Hillier]'s management looked after Flood as well, so there was already a tie there and they trusted us. We got involved in the lease of the building and they put all their gear in there. We provided the infrastructure and ran it.'
From here, Miloco had a business model that was perfectly suited to the rigours of the lean new recording studio business.
Life in the fast lane
'We mainly get involved in studios that are already running and fill up downtime. But now we have so many studios in London – about 25, from writing rooms to big rooms – that we can't continue to do that. In all, we've got about 70 studios on our site now that we are involved with in some way. Sometimes that's just as an agent, sometimes we do the maintenance and sometimes we're completely involved. The reason why Miloco has worked is that we've got very good people and we are a team that can handle every aspect of studios. We look at what you need and we work out a deal.'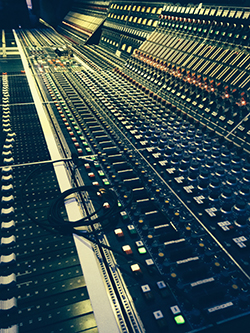 By reducing overheads and operating an efficient, centrally controlled team, traditional studios and their rich heritage of equipment and expertise remain valid against the home/project studio that brought about the close of so many historic studios – even big-room studios. And key to Miloco's financial model is that early move to Orinoco.
'We are not cash rich but Henry owns the Leroy Street building [housing The Pool and Orinoco's offices] and that is our collateral,' Young says. 'We take on studios that already exist rather than building them. We have put money into studios – we stopped Livingston from disappearing. We've invested a lot of money to turn that building around and next year we will probably have to put in more money. When we look at a studio we do the cash flow and we can very quickly tell if it's going to make us any money. People approach us all the time, and we do turn down studios… we're very careful.
'I'd say there's only one studio we've taken on that I'm not happy with the room. Ninety-nine per cent of the studios I'm very happy with and I'm behind every one. What I love about all of our studios is that you feel the character of the producer that is behind them. And they appeal to different people. I've had one artist walk into a studio and say that it feels like a dentist's waiting room, but he walked into another and he loved it. That's the great thing about the network.'
With completion of The Church, Young says they have 'pretty well covered London'.
'There's not much we can top that with. The next expansion is to get more customers from abroad and to get people more work abroad. We've started to look into America, where we have nine or ten studios, and we are talking to others. And we've started networking into Europe, slowly and carefully.'
It would be easy to regard Miloco as the saviour of a good many London studios that could easily have fallen into the hands of property developers – including The Church.
'We could not do this without the many partners we have under our umbrella,' Young says.' We are like a big independent group of studios all sharing the same goals. I think we are doing a wonderful thing for recording studios. We have saved a lot of studios. We sometimes have to make them run on thin air to survive. But that is just another sort of challenge we love. Ultimately, customers are going to have to pay more for studios if they want to keep using them.'

See also:
London Re/Calling (The original London recording studios)