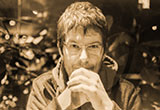 Our thirst for bringing the saturation characteristics of analogue audio electronics and magnetic tape to digital audio recording continues seemingly unsated. Almost every week brings word of a new 'saturation' plug-in of some kind, summoning the distortion found in old recordings to add to new ones.
One such is PSP Saturator – hardly 'just another' saturation plug-in, however, this has a history and pedigree worth exploring.
PSP Saturator comes from PSP Audioware, established by Mateusz Woźniak and Antoni Ożyński in 2000 – the first pro audio software company in post-communist Poland. The pair had become friends at high school, before their first authoring plug-ins – including PSP MixSaturator, PSP MixSaturator2 and, more recently, InfinitiStrip – under the company banner.
'We gained the experience behind PSP Saturator through plug-ins such as PSP VintageWarmer2, PSP 2445 EMT, PSP InfiniStrip and others,' explains Woźniak, now the company's Head of Development. 'With the update of the InfiniStrip, the idea for the new, retuned, redesigned and, in many respects, written from scratch PSP Saturator started to flourish.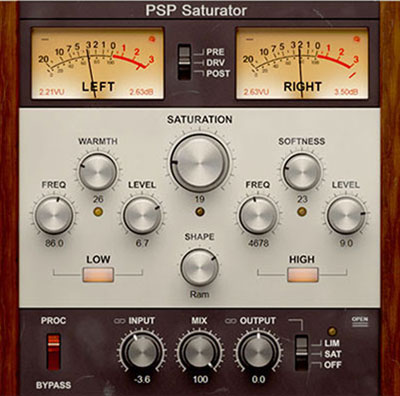 'We had postponed its development through the years because we knew we would need a lot of experience to bring its processing quality to another level. The original PSP MixSaturator was rather complex, including three saturation and warming algorithms plus an output saturator. The new one is almost entirely different, while preserving main ideas and pros of the original, and adding a bag of new features.'
This historical timeline puts PSP MixSaturator far ahead of the current wave of saturation processors, and not too long after SPL released its Machine Head – possibly the first hardware tape saturation processor – in 1998. The intervening years have translated directly into the technical advances, accumulated technical experience and the expansion of the PSP team.
'About two years ago, we decided it was time to reintroduce this concept and bring PSP MixSaturator up to modern standards, as well as use this opportunity to implement what we've learned in the past few decades of plug-in development,' Woźniak says.
'During the long months of the development cycle, it became apparent to us that each part of its algorithms had to be rewritten from scratch, or at least seriously redesigned, based on what we've learned in our DSP escapades in the past 21 years,' he continues. 'We didn't want to simply copy the older engines, and quickly realised this was time for a total refresh of one of our most lauded plug-ins while still keeping true to its roots.
'By extending the development process and critically analysing all we had learned, not only would be able to address some of the original's weaknesses; we could add high-resolution graphics, design scalable interfaces, and support up to a whopping 384kHz sampling for the most pristine sonic quality available.'
With changes come compromise, however: 'In many cases, we realised that keeping backwards compatibility was no longer possible due to the range of changes to virtually every aspect of the plug-in and the number of new parameters used to add even more detailed control that was possible before.
'It was not only our experience in DSP and our understanding of analogue audio, but also the way we listen to the audio and how we understand psychoacoustics. Although the idea of the new Saturator was present for about a decade, I think that a few years back we could not join together all factors to finalise this project. For instance, each of our equalisers and compressors has some sort of warmth and saturation factor to it, in the PSP oldTimerMB released at the end of 2019 we introduced the output "valve" emulation, then we created a simplified Saturator for the InfiniStrip which was outperforming the MixSaturator in its main algorithm.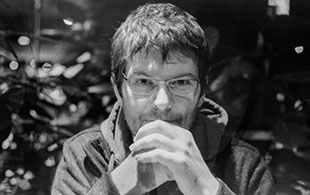 'Also, the team base in experience and cooperation was brilliant. Without cooperative work on algorithms, tuning, graphics, formats and communication with mixing engineers, we would not have been able to create this final version – I'd like to thank Antoni, Piotr, Adam, Joachim and all others helping us and supporting us.
The involvement of top engineers and producers in the plug-in's evolution sees it supported by a library of presets from the likes of Michael Brauer, Jason LaRocca, Jurij Ricotti and John Kurzweg.
'The result of all this cooperation, testing, development and teamwork is truly stunning,' Woźniak says. 'While, at its core, the concept stems from our classic PSP MixSaturator, we are confident that this plug-in represents the best form of what we can currently offer. With that said, it is now time to say a bittersweet farewell to our long-time friend PSP MixSaturator. Going forward, this will be considered a legacy product with no further support as it has been replaced and redesigned with its legacy living on in this new release.'
After such intensive development, PSP Saturator represents an all-new product that implements the 'latest and greatest' in terms of both DSP and support for modern systems, with compatibility for Windows 11, Mac OS Silicon, extensive oversampling.
'As usual, we recommend you rely on your own ears, experience and needs when it comes to plug- ins,' Woźniak warns. 'We'd encourage users to download the free demo version and play with it before making a decision.'
See also:
Our Infatuation with Saturation
More: https://pspaudioware.com