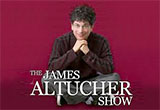 In six years, James Altucher's interview-based podcast has grown from a New York living-room experiment to a 40m download success. Past guests on The James Altucher Show include Tyra Banks, Mark Cuban, Peter Thiel, Tony Robbins, Tim Ferriss and William Shatner.
The show's engineer, Jay Yow, recently made Solid State Logic's SSL 2 audio interface a central part of the production – to great effect.
New York-based entrepreneur and angel investor Altucher is a natural fit for the podcast interview format, but Yow saw the podcast move up several gears as he became more serious about sound. 'When James first started out he would do interviews on Skype on his phone in his living room or bathroom,' Yow says. 'In 2014, when he started going into a recording studio, his downloads quadrupled. So sound quality is very, very important in podcasting.'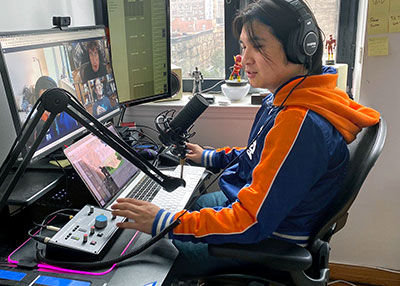 Yow and Altucher met when working at New York's now-defunct Sweet Sound Studios and various studios in the area before settling in Altucher's home in 2019. Yow had been transporting his personal recording rig to Altucher's house for sessions, but the Covid-19 pandemic presented a new challenge.
'It really hasn't been possible for me to go to James' house and James has no engineering experience whatsoever, so I was looking for a small interface for him that sounded great but was also simple enough that I could easily direct him to make adjustments remotely.'
Yow tested several two-channel interfaces, but most lacked the simplicity and studio-quality sound he sought. He tested the SSL 2 and was impressed by its simplicity and directness. 'Whatever button and knob you see on the SSL 2 is whatever the function is,' he says. 'You don't have to dive into settings or menus; you don't have to click anything multiple times. Everything is self-explanatory.'
The duo track up to five podcast episodes in a week, and Altucher and Yow are up and running in just seconds each time. A Shure SM7B and the SSL 2's preamps with Legacy 4k feature give Yow what he needs for Altucher's voice: 'For an interview-based podcast in an untreated space, I prefer dynamic mics over condensers,' he says. 'The SSL 2 has great preamps and the 4k mode really opens up the high end without bringing up the noise; I always have that engaged.'
Yow's research into remote podcast recording set-ups included finding a conferencing tool that allows the most flexible recording of host and guests. 'I use Squadcast a lot,' he says. 'It's like Zoom, but it records multiple audio tracks and does progressive uploading, so as the recording goes on it uploads the files to the server progressively.'
Nevertheless, a session hinges on reliable performance from the audio interface: 'That's another reason why having the SSL 2 is great – the platform is very stable.'
Training Altucher on the unit was easy. 'Once we had our basic settings dialled in, I could point to the gain knob and say, "this is the only knob you need to know that I will tell you to move up and down during recording". But if we need to adjust anything else, it's all clearly labelled and colour-coded.'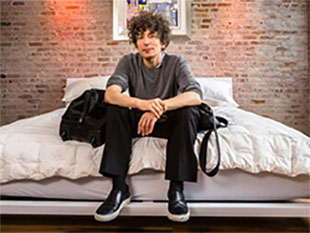 For interview recording, creating energy that allows the most natural flow of conversation is important: 'In a studio environment where both participants are together, I would never have them wearing headphones,' he says. 'People tend to be more self-conscious when they're hearing their own voice through headphones. During the pandemic, obviously we need to use headphones, but I still insist that my clients don't hear any of their own voice in the mix, just the other person.'
Even without Altucher's mic signal in his headphone mix, the SSL 2's Monitor Mix knob allows Yow to quickly check the signal for any cable issues or interference. 'Even remotely I can see from the meters that I'm getting signal, but I will have him adjust the Monitor Mix knob to check that the mic signal is of a good quality, with no crackling or anything. It's a lot easier than having to go into Pro Tools and record-enable a track. We can just turn it up, go "yeah this sounds great", and turn it back down to do the interview'
Yow reckons podcasting offers growth space to the industry, and the SSL 2 is his recommendation for anyone getting serious about their sound: 'I actually got busier work-wise when quarantine started because of podcasting,' he says. 'Since mobility was limited, there's a lot more remote recording than in-person recording now. So I've been giving lots of clients recommendations on equipment, and I always suggest the SSL 2.
'Podcasting is so big now that I feel like everyone should have a microphone, headphones and an interface at home because you never know when you'll be invited on a podcast,' he continues. 'It's even than making music at home but, since most podcasters aren't engineers, simplicity is the most important thing, and the SSL 2 is just so easy to use. It's compatible with both Mac and Windows, and the preamps sounds way better than the other popular two-channel interfaces out there.
'When you start out with a podcast, of course you focus on content and use whatever gear you have,' he adds. 'But when your podcast starts to grow, it's time to look into better quality gear like the SSL 2. With the level of quality it offers, and at such a competitive price point, it's an easy decision.'
More: www.solidstatelogic.com