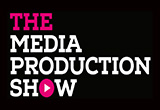 Now in its third year, The Media Production Show (MPS) is a two-day annual event showcasing technology and talent from across the media and entertainment industry. It also features a free-to-attend seminar programme delivered by industry names prepared to share their insight, knowledge and creativity.
New to the show, the Audio Theatre covers ADR, location sound, audio in post, technical seminars and audio case studies from recent film and TV projects.
MPS' Event Director is Charlotte Wheeler, who has been producing events for the broadcast industry for more than 14 years and begins by explaining why trade shows are important to the broadcast, film and television communities.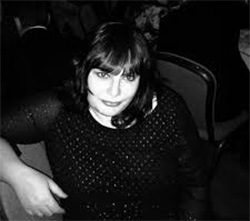 'Online research is fantastic – forums, blogs, vendor websites all offer great insight – but nothing beats actually meeting a company representative face-to-face who can explain the products in real terms, or hearing industry experts sharing their experiences and being able to ask them questions.
'With people pressed for time and budgets as never before, overseas travel can be prohibitive for many, so it's increasingly important to have a UK event where people from all sectors of the industry can converge to share knowledge, discuss their experiences and learn from each other.
'The Media Production Show offers a chance to not only get hands-on with the gear, but also hear from the people creating and delivering content in the real world. The MPS team's depth of experience, passion for the media and entertainment industry, and carefully built long-term relationships with key industry individuals and companies ensure we have the spirit and determination to produce an essential event for the UK creative industries.
'Every year we strive to reflect the state of the industry, ask the questions that people want answered, and look ahead to the next set of challenges. We have also launched several new areas this year…
'In addition to the Audio Theatre, the Digital Disrupters Theatre explores how technology is changing content delivery and consumption, with testimony and opinion from experts in the fields of VR, AR, AI, SVOD and much more. The new Live Production Theatre offers a hands-on experience of the latest live production technology, as well as some incredible stories from live event producers, while the Production Services Village will welcome a wide variety of international production service providers.'
With both media and production in its title, does MPS see itself as a show for production or technology?
'Definitely both. Producers need to be aware of technological trends and formats, for instance understanding the data storage and postproduction implications of shooting in 4K – just as engineers need to have an understanding of what producers are trying to achieve with the content they are creating.
'Technology continues to have a huge impact on the creative process of making content, from drama to factual and documentaries to live studio productions. MPS will explore how technology has advanced the images we see and content we watch, such as 4K capture, physical special effects, VFX, editing and sound. From pre-production through to content distribution, you will find an exhibitor, sponsor or seminar that will be relevant to you. We have always attracted strong brands.
'Media Production Show offers an amazing opportunity for these seemingly disparate worlds to come together and understand that they are working towards the same goal of producing exciting, informative, creative content.'
MPS follow six weeks after NAB in Las Vegas, where traditionally all the main manufacturers launch new products and upgrades – providing a platform for technologies and services to be seen for the first time in the UK.
'We have many of the leading resellers and distributors in attendance, including XTFX, CCK, Jigsaw24, Digibox, Holdan and Global Distribution to name just a few. But we urge visitors to take some time to visit the smaller stands too – this is often where you will find a genius gadget or fledgling technology that is set to revolutionise the industry, or at least make life a little easier on set or in post.'
This year's event takes place at London Olympia, from 12-13 June.