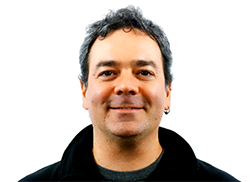 L-Acoustics has appointed Alex Soto as Applications Engineer, supporting the rental and install markets in Latin America and the Caribbean (LATAM).
Working with Regional Sales Manager Tim McCall, Soto brings extensive experience in all areas of sound production and knowledge of L-Acoustics systems to his new post. Having experience with high-profile touring artists such as The Rolling Stones, Rammstein and Maroon 5, he is also noted for sound design for festival stalwarts Hell and Heaven Fest, Electric Daisy Carnival and MTV World Stage. He has worked for and with prominent sound providers throughout the region, and as an L-Acoustics consultant and trainer since 2007.
'This appointment is the greatest indication of the strength of our commitment to the Latin American and Caribbean markets,' McCall says. 'His in-depth knowledge of and experience with L-Acoustics systems, having performed as system tech across the region, will prove invaluable to our growing network of distributors, installers and rental partners in the region.'
'I'm pleased to join a team that is focused on offering systems that provide long-term value and cutting-edge innovation to its partners and clients,' Soto responds. 'I look forward to providing ongoing local support and broadening L-Acoustics training and technical assistance programmes in Spanish.'
Soto is based in Guadalajara, Mexico, giving him ready access to partners and clients throughout the region.
More: www.l-acoustics.com