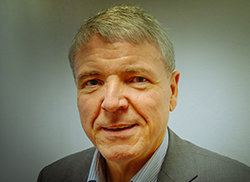 Bob Harrison has joined Wharfedale Pro as International Pro Audio Sales Manager, supporting the introduction of new products and Pan European growth.
With an extensive background in pro audio, Harrison has previously worked for Beyerdynamic, EAW and Peavey, and has sales experience within the industry. More recently, he has been active with Pan-European distribution of several audio brands.
'It's an exciting time at Wharfedale Pro', Harrison comments. 'We have many new products to launch. With ProLight & Sound 2017 now so close, I look forward to using that chance to meet many distribution friends and to build the relationships needed for business growth.'
Harrison will directly support all UK Wharfedale Pro resellers and the European distribution network.
More: www.wharfedalepro.com