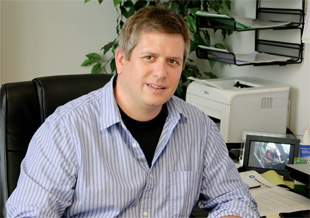 Rik Kirby has been named Vice President of Sales and Marketing at US-based loudsperaker systems manufacturer Renkus-Heinz. In his new position, he will be responsible for the direction and coordination of all sales and marketing activities, as well as overseeing product management, and supporting the company's growing application engineering department.
Having served with Renkus-Heinz for five years, most recently as Vice President of Operations and previously as National Sales Manager, Kirby also counts time with Turbosound and BSS Audio and several years as a live sound engineer on his CV. 'Renkus-Heinz has long been at the forefront of loudspeaker technology, and I'm looking forward to being more actively involved in our products,' he says. 'I firmly believe in the quality of our products, and welcome the opportunity to stand behind them in an even greater capacity.'
'Rik is the ideal candidate to lead the company's sales and marketing efforts,' adds company founder and President, Harro Heinz. 'He brings many years of experience and dedication to the position, and we are confident that under his leadership the company will continue to grow and prosper.'
The company now begins an immediate search for a qualified successor to Kirby as VP of Operations.
More: www.renkus-heinz.com