Scott Leslie has been named Director of Engineering for the Harman Professional Loudspeaker Business Unit, JBL Professional, reporting to VP and GM, Mark Ureda,.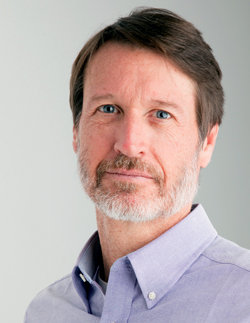 Leslie brings an extensive background in acoustics and technology, having held positions with Fender, Altec Lansing, Tektronix and Sun Microsystems. Most recently, he served as CEO of Evidant Corporation, a software company he founded, which specialises in business analytics and management consulting. He holds an MSEE degree in Acoustics from Georgia Tech University and an MBA degree from the University of California, Irvine.
He also has a unique loudspeaker pedigree, as his father is Don Leslie, inventor and producer of the Leslie speaker, the sound behind the Hammond B3 organ.
'I have always loved JBL for its history, technology, and especially the speakers,' he says. 'I have known Mark Ureda since I graduated and joined Altec Lansing. With the team that Mark has put together, we have a tremendous opportunity to develop and bring to market the next generation of JBL greatness.'
'Scott Leslie brings a wealth of technical expertise, creativity, energy and leadership to further leverage our outstanding R&D team at JBL Pro,' Ureda replies. 'I can think of no better individual than Scott to drive our tradition of excellence and take JBL to the next level of high performance loudspeaker technologies and designs.'
More: www.jblpro.com