Chris Hollebone of Pro-Sales-Solutions is to manage distribution sales and assume responsibility for some key marketing roles in a reorganisation of Merging Technologies.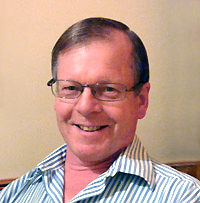 'It is a really exciting time to be working with the Merging Technologies team as they are launching some terrific new products aimed at slightly different core markets.' he says. 'Merging has always had a great reputation for innovation and product quality so this is a dream for anyone involved in marketing. Depending heavily on our sales partners for success means I have a responsibility to support their activities the best way I can.'
Hollebone brings with him more than 30 years of practical experience of various sales and marketing roles in the pro-audio and broadcast industry. Pro-Sales-Solutions (P-S-S) was started after Hollebone left Euphonix, where he had been Operations Director, following its acquisition by Avid. Previously he has been responsible for distribution sales for Euphonix, DTS, TimeLine and Sony, and fulfilling several other marketing, sales and consultancy roles in the professional audio industry. P-S-S has been working with several international companies on developing their brands in some less conventional markets.
Pierre Laporte, who had been caretaking the Merging Technologies role since the late Ken Barnsley left the company, will now take care of strategic sales and some key international accounts and this reassignment of responsibilities will allow CEO, Claude Cellier, to concentrate more on product development and corporate responsibilities.
'I have known Chris for a number of years and we recently had some business cooperation as EuCon partners which was a good experience,' Cellier says. 'I really welcome having a safe pair of hands at my disposal.'
More: www.merging.com