Sennheiser UK has appointed Gerry Forde as Director of Sales & Marketing – Pro and Install.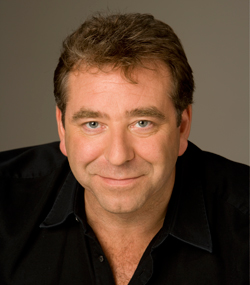 Forde will report to Sennheiser UK General Manager, Phil Massey, taking on 'a strategic role within the UK, analysing and developing business in line with the Sennheiser Group's five-year plan to consolidate its premium brand position in the market'.
Forde joined the pro audio industry in 1990, establishing distribution company Sennheiser Sales Ireland and then Roland Ireland in 1997. His new placement is effective from 1 September, with the further responsibility for the MI division being added from 1 January 2012.
'I will become part of a very strong senior management team, which thrives under Phil's leadership,' he says. 'Until now, Phil has direct responsibility for the Pro and Install divisions. My appointment will free up some of his time and help to steer the company into a new era.'
'Gerry is the ideal person to take on this challenge,' adds Phil Massey. 'He has worked with Sennheiser for more than two decades and is deeply entrenched in every part of the business. He understands our ethos, our history, has a real feel for our future and his appointment ably completes our senior team.'
More: www.sennheiser.co.uk