FOH engineer Greg Price has joined the Waves Live Division as Product Specialist.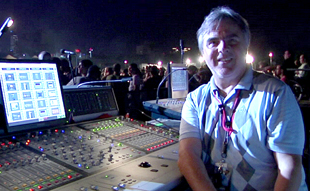 Since his start at The Record Plant almost four decades ago, Price has forged a career as a first-call live sound engineer. His resume includes Foo Fighters, Van Halen, Audioslave, Black Sabbath, Rage Against the Machine, Ted Nugent, Kiss, Aerosmith among others.
In his role as a Waves Product Specialist, Price will share his knowledge with the Waves customer base, as well as shed light upon the digital revolution taking place in the live sound arena. As an early adopter of Waves plug-ins for live sound, he understands the technological transformation, as well as being able to explain its effects, based on own real-world experience.
As one of the busiest FOH engineers in the business, Price will draw upon his ongoing activities to keep him up-to-date with the trends, changes and challenges facing live sound.
'Waves plug-ins bring my vision of sound to life,' he says. 'If you can dream of the sound, Waves plugins can make it come alive. The best investment you can make in your engineering career will be with Waves technology.'
'Greg is one of the best front-of-house engineers out there and his experience is a tremendous asset to both the Waves team and our end users,' adds Waves CEO Gilad Keren. 'His vast knowledge of live sound and touring will be a vital addition to the Waves Live division. We welcome Greg and look forward to working together.'
More: www.waveslive.com
More: www.waves.com