d&b audiotechnik has named Stefan (Serge) Graefe as a senior member of its Soundscape Enablement Team.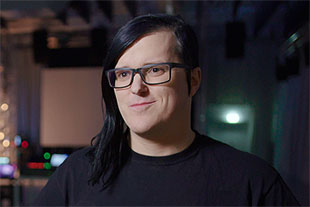 Graefe is renowned as the FOH engineer for Kraftwerk, a role he has held for the past 17 years. He also has 28 years' experience as a sound designer and technologist, and has a profound understanding of creative approaches to performance and, in particular, the uses of immersive audio.
At d&b audiotechnik, Graefe will work with the Soundscape Enablement team, headed by Ralf Zuleeg, to provide support on global Soundscape deployments, create market development programs and integrate field requirements in product development strategies.
'In my role as a senior member of the team, I will work to expand Soundscape's reach, which in turn will provide artists, engineers and designers with a scalable immersive audio platform that provides unparalleled creative opportunities,' Graefe says. 'For me, the biggest benefit in using immersive sound systems is that artists can present their music in the way they want the listener to hear it, expanding the possibilities for sound in creating transformational experiences and as a value to our customers.'
'We are delighted to welcome Serge to d&b,' says d&b Director of Soundscape Enablement, Ralf Zuleeg. 'Soundscape's user base and technology continue to advance, and his experience and knowledge will be an invaluable asset to our team.'
More: www.dbaudio.com